This maker is no longer available from Cocoa Runners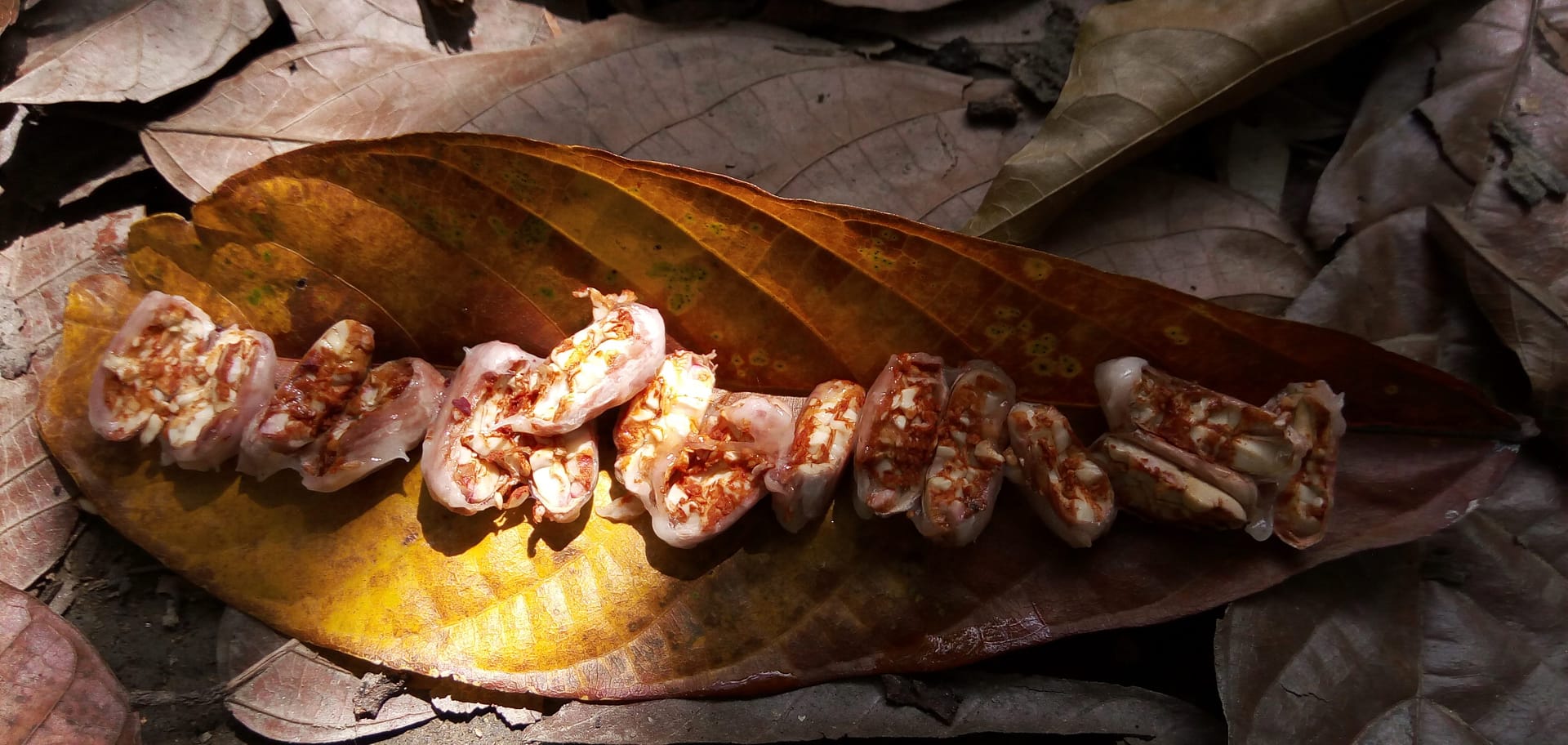 Cocama is the vision of Sebastián Faura, a young Peruvian chocolate maker, cocoa researcher, photographer, and drummer. Having graduated from an Economics degree to then working for the Peruvian government in projects linked to cacao-growing communities, Sebastián became fascinated by the cocoa of his country. This fascination carried Sebastián across the Atlantic Ocean to Belgium, where he studied at the Belgian Chocolate School in Antwerp.
It had been the passion of the cocoa farmers that resonated with Sebastián, encouraging him to study and fully immerse himself in the world of chocolate. On returning to Peru, and after several sensory training courses, Sebastián began crafting his own bean to bar chocolate in the kitchen of his parents' house, using small tabletop grinders. Despite being of such a young age, Sebastián's drive was to initiate change for cocoa farmers, helping them care for their families and develop their communities. And so, for Sebastián, this meant paying a higher price for good quality, fine-flavour cacao. Getting access to traceable and good quality beans wasn't too difficult either, as Sebastián had already forged relationships with cacao growers across Peru.
Today, Cocama is a full-time operation with its own dedicated workshop and team of chocolate makers. Cocama sources its cacao from different regions in Peru: Ucayali, via Ucayali River Cacao, and Junín. Cocama work directly with the farmers, watching over the harvesting, fermentation and drying methods. This guarantees the full transparency Sebastián had been determined to attain. Once the beans reach Cocama's workshop, they are then roasted in an adapted bread oven and conched to perfection.
With its name hailing from an aboriginal tribe in Sebastián's Iquitos-born province, Cocama is a chocolate maker that has the desire to showcase its Peruvian origins and culture. The packaging and design of the bar moulds, of which had been designed in-house by Sebastián himself, represents the geography of Peru – with its plethora of mountains and valleys.
We had the pleasure of catching up with Sebastián at Chocoa 2019, and when talking to him we scored a deeper understanding behind the chocolate maker…
What's your background? Why and how did you get into chocolate?
I studied economics at the University and worked for the government of Peru in the development of projects linked to cocoa producing communities in different regions of the country. In 2013 I traveled to Belgium and studied at the Belgian Chocolate School the work of chocolate as an input for chocolate-based chocolate and confectionery products. After that I have followed several sensory training courses. I decided to start my work with chocolate after I lost my job in 2015. I got involved with chocolate because I had developed friendship links with many cocoa producers throughout Peru.
Oscar is a Caterpillar executive dedicated to marketing issues. We met in 2016 after winning my first two awards at the Lima Chocolate Show. We are equal partners in Cocama today.
When did you start your company — and with whom?  How many are there of you?
I sold my first chocolate bar in April 2015 and since then Cocama has become my life. I started working in the kitchen of my parents' house with small machines. Today we have a production workshop, our team is made up of 4 people.
What mission have you set yourselves for making chocolate?
Our mission is to create a fairer value chain between the communities of cocoa producers and the market. Direct trade eliminates intermediaries. Thus they benefit from better economic income for their family and community.
Where do you want to go next?  New bars?  New beans?  New markets?
We are a young company, led by young people and that makes us more curious about new challenges. At the moment we are working on the development of our new chocolate made with cocoa from the Jaén region in the north of Peru. The valley of the Chinchipe River is an area with a lot of history from Palanque in Ecuador to the Marañón River in Peru. It is possible to observe monumental constructions that belong to pre-Inca Amazonian civilisations where vestiges of what would be the first traces of the domestication of cocoa by man. We have already identified the farmers and the cocoas that we want to work with. On the other hand, we are interested in exploring the production of chocolates with un-roasted cocoa.
How did you source your beans?
We travel to the origin, we know personally each of the farmers with whom we work. And we base our purchasing decision based on two factors: authenticity, possibility of obtaining consistency. We seek to bet on non-common cocoa destinations, which have very good quality and that their quality can be sustainable over time.
What is your favourite food?  Wine?  Other chocolate makers?
I enjoy wine a lot, I love discovering new varieties of grapes, new origins and whenever I travel and I can try to bring with me a bottle of wine to share with my family and friends. I think the experience of wine is comparable to that of specialty chocolate. The same factors that influence the complex organoleptic characteristics of a wine are those that intervene in chocolate. I admire the work of Cacao Hunters in Colombia, Raaka, Friis Holm.
Cocama In The Chocolate Library
Discontinued Bars
No products were found matching your selection.