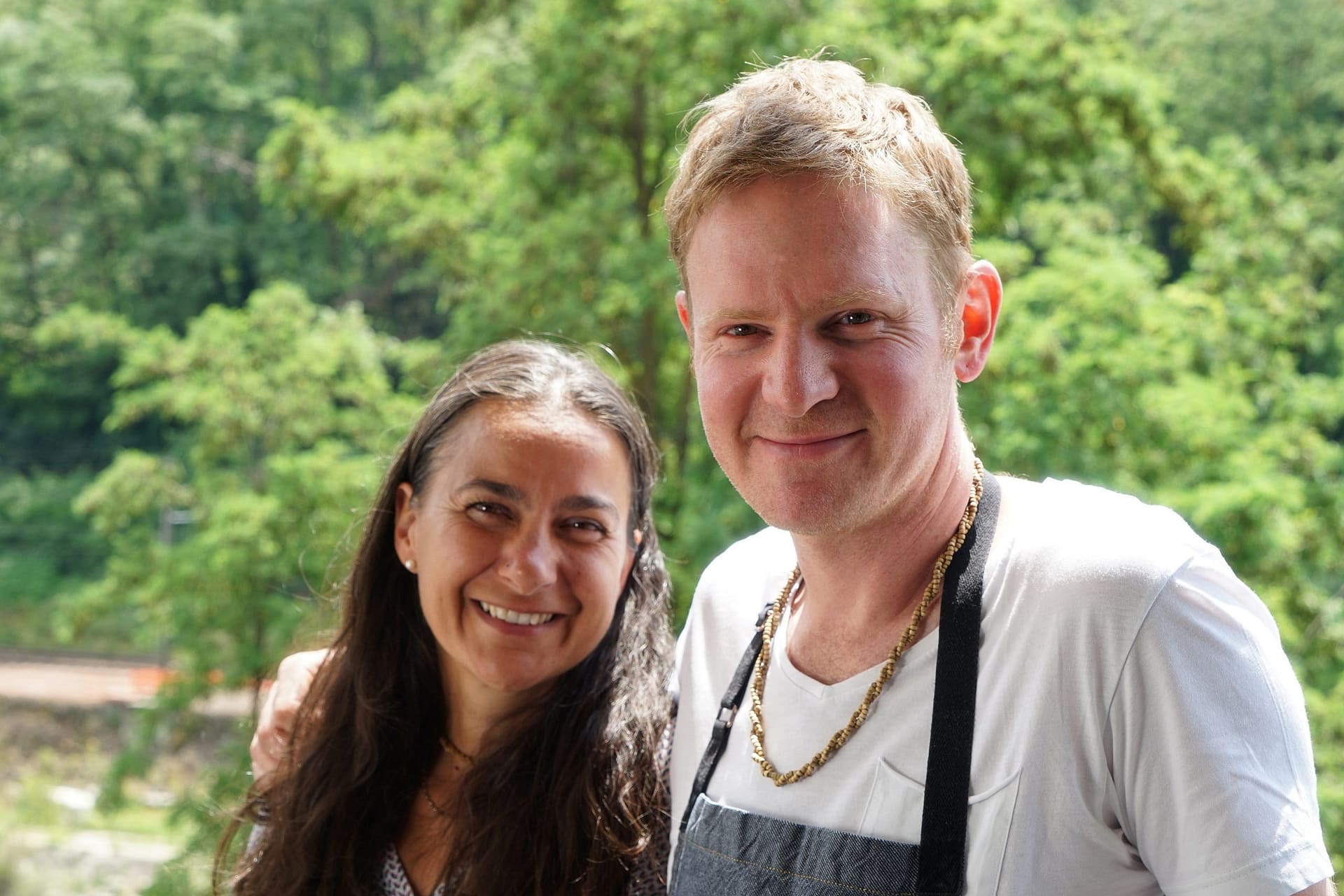 Armin Untersteiner and his wife Katya Waldboth live together in Northern Italy, in the German-speaking region of South Tyrol. Together, they founded Karuna Chocolate in 2018 and have been growing ever since. Armin took the time to share their story with us at Cocoa Runners, and talk.
The Background
South Tyrol is certainly an interesting region; it's traditionally home to wine making and apple growing, but Armin and Katya and pioneering the local chocolate scene. "Our products have been welcomed overwhelmingly well locally and we have scaled up significantly in no time" says Armin.
Armin had spent much of his working life selling and repairing musical instruments, but always passionately pursued cooking as a hobby. But his hobby evolved into a vocation "Step by step I started cooking for events and at some point, I manged kitchens at festivals".
Katya studied for a masters in 'peace and conflict', which led to an opportunity to live and work in South India. On moving to India, Armin found employment as a field manager, organising cultural activities and field trips; one of these led him to find cacao trees in Tamil Nadu, and an interest in cocoa and chocolate was piqued. "It really caught my interest and so I started researching about cocoa and chocolate. By chance I found an article about the American craft chocolate scene and that those guys make chocolate with Indian stone mills, a common household appliance in South India. The very next day I got myself a stone mill, some nuts and cocoa beans that I have been sourced locally".
Armin's journey is a familiar one for many craft chocolate makers; "starting off as a hobbyist chocolate maker, getting more and more passionate about it, researching a lot, going through trial and error endlessly".
Four years later, in October 2018, the couple founded Karuna Chocolate, and have enjoyed ever growing success since.
Crafting Chocolate
Karuna sample beans from a whole range of speciality cocoa traders before sourcing. For some of their chocolate, they use Chuncho cocoa, which they now use after a sourcing trip to Peru with Original Beans. They're now producing a range of bars, with beans from Dominican Republic, Tanzania, Belize and Mexico.
The packaging of Karuna's chocolate evokes India, and includes cacao fruits and leaves. These patterns were drawn free-hand by Armin's brother Lorenz, and Karuna use the same design for the moulding of their bars also.
Armin says that they're looking at developing some new bars to share with people, but their focus is on refining the excellence at their core, as he puts it; "about finding/defining our own style".
Looking to the Future
Armin says that he's driven by sharing his enthusiasm with others: "When I discovered craft chocolate, I was so excited about it that I have set my mission to share the joy and beauty of it. The stories, the ethics, the flavours etc. I can talk chocolate for hours and I love when people come over for a factory tour and start to understand what`s all about. Well, we simply want to make good chocolate, improve our skills and get people excited about craft chocolate".
If you want to explore their bars, check out which Karuna chocolates we have in stock below, and keep an eye out for future lines which we hope to bring you.
Karuna In The Chocolate Library