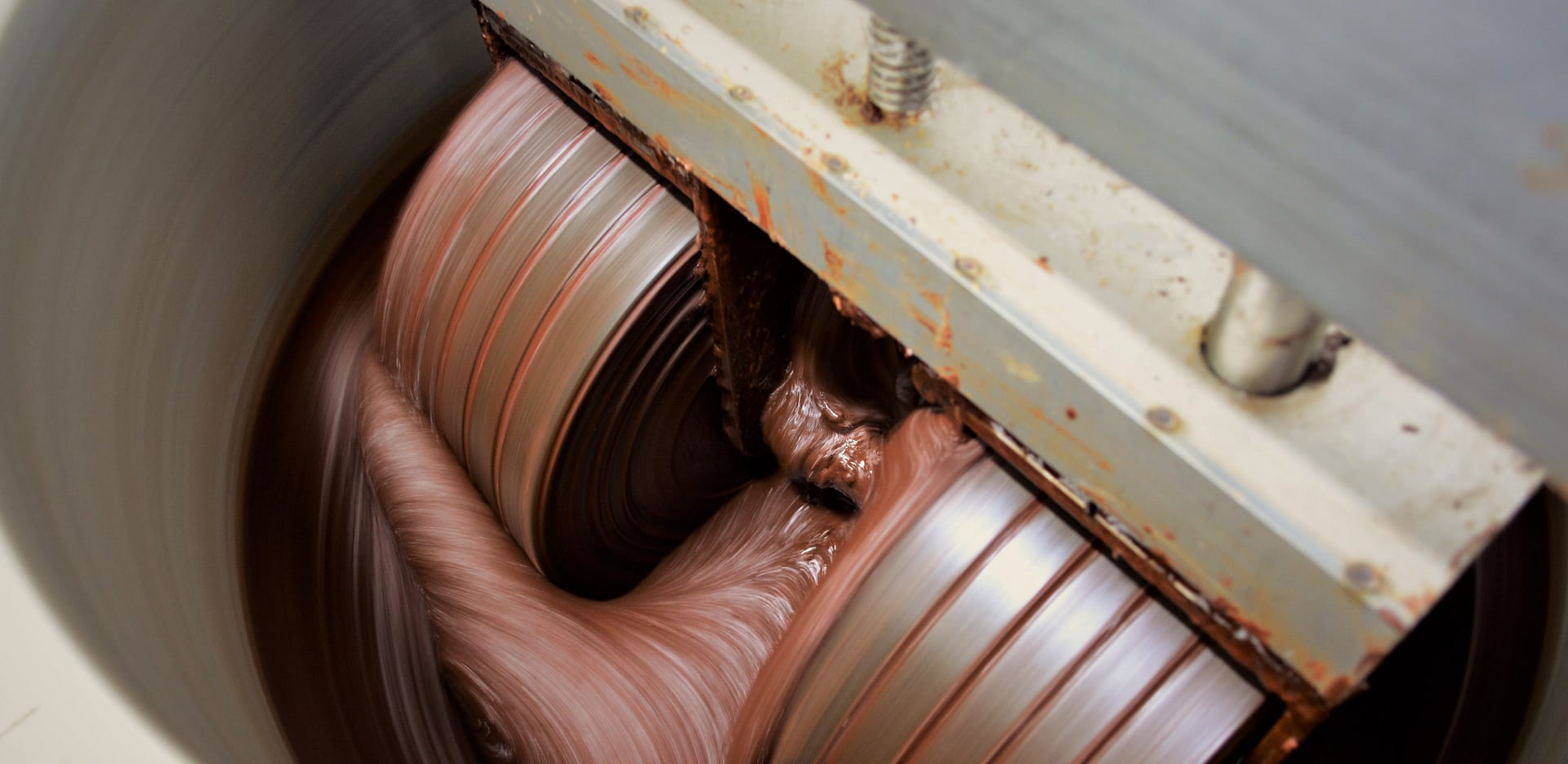 Jordi's was founded in 2010 by two chefs – Jiri Stejskal and Lukas Koudelka – originally as a fine chocolate store. Jiri (a fully trained head chef) and Lukas (an IT graduate who became a chef after he had realised he preferred pots and pans to computers) had previously met working in the kitchen of a large restaurant in Hradec Kralove, the fifth largest city in the Czech Republic. They became friends first and later discovered their shared love for chocolate.
Running the chocolate store was fine but their real desire was to make their own chocolate, from bean to bar. They gradually figured out what they needed and where to get it. And in the spring of 2012 Jiri and Lukas crafted their first batch of chocolate using an 8 kg Santa stone grinder and beans they bought from Francois Pralus. The pair roasted the beans in a conventional oven, crushed and winnowed them by hand and tempered the chocolate on a marble slab. Still in 2012 they added a couple more 8 kg grinders, made a winnower using an old vacuum cleaner and bought a small tempering machine.
Today Jordi's Chocolate uses a line of machines consisting of a number of stone grinders of various sizes, three tempering machines, a winnower and – new in 2018 – a ball refiner. The factory is in Trebechovice po Orebem – a town about 12 km east of Hradec Kralove in East Bohemia.
"When we first launched Jordi's, the chocolate was predominately single origin cacao. Now with a rebrand and re-launch in 2019, Jordi's buys beans not on the basis of their geographical uniqueness but on the basis of their "blendability"."
Jordi's Chocolate In The Chocolate Library