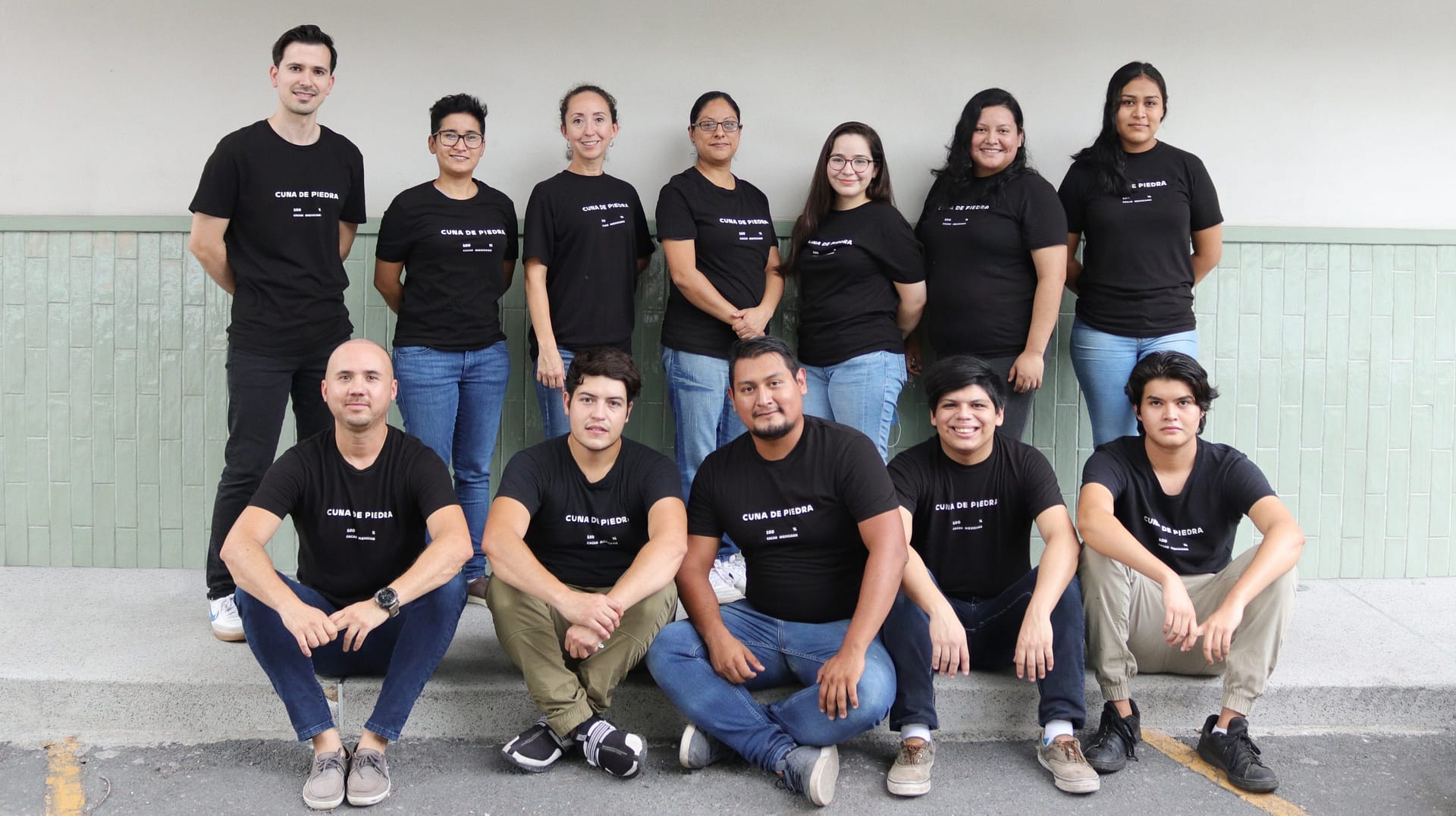 The idea for Cuna de Piedra began on March 14th, 2019, when Enrique Perez (a food processing engineer and consultant) and Vicky Gonzalez (designer and brand strategist) spoke on the phone about a dream they shared. They dreamed of making a meaningful product, a product that would raise Mexico's international reputation as a country of bountiful natural resources and high-quality workmanship.
Working at the time as a consultant to Chocosolutions, Enrique discovered that craft chocolate's values aligned perfectly with his and Vicky's dream. The values of local empowerment and traceable supply chains, of rigorous processes and attention to detail, and the celebration of fine-flavour ingredients and high-quality craftsmanship – on both the farm and the factory – made craft chocolate the perfect medium for Enrique and Vicky to realise their vision.
They launched their chocolate in November 2019 to great acclaim. They continue to make proudly 100% Mexican chocolate, sourcing directly from farmers in a number of Mexican regions. They're also keen to source only from farmers and cooperatives who ferment the beans themselves, to keep the full value of the crop in the community responsible for growing it.
We spoke to them earlier the year, to hear more about the process and vision:
What mission have you set yourselves for making chocolate?
Our mission is to raise the quality of life of everyone involved in the process of our chocolates, from those who grow and harvest the land, to those who consume our bars.
We want to reshape the perception about Mexican products, inside and outside Mexico, and to share the beauty of our traditions to all the corners of Mexico and to the rest of the world.
We make 100% Mexican products, with Mexican ingredients, by Mexican hands, in a country with the longest unbroken history of cacao domestication, growth and consumption. For us cacao is more than a crop; it is deeply rooted in our culture and always associated with community and sharing.
What is the story behind your company name?
Cuna de Piedra literally means "Cradle of Stone". We used this game on words because Mexico is known for being the cradle of cacao, and the stone is the basis of pre-Hispanic cuisine and is still used. So we wanted to go back to the origins and recognize Mexico and its importance in the history of cacao around the world, but without forgetting its current reality.
Who designed your packaging – and what are you most proud of about your packaging?
Our packaging was designed by Vicky González, one of our co-founders, and Ricardo Acuña at VVORKROOM, a design studio directed by Vicky.
What we are most proud of is that our packaging represents exactly the Mexico we want to show, the Mexico that makes us proud, not the one that exists in the imagination of foreigners or in the movies.
Art is especially important to us – we wanted the central artwork of our packaging to remind us of a pre-Hispanic sculpture that you could find at the National Museum of Anthropology in Mexico City. But it is also a tribute to contemporary Mexican artists who work with stone and are doing an incredible job of reshaping the perception of Mexico through their masterpieces, which is in alignment with our mission.
How did you source your beans?
We source directly from growers who own and run their fermentation facilities, so that the value stays in the community. To ensure quality we work hand in hand with our partner Revival Cacao. Revival is a sister company of Cuna de Piedra and it operates separately to sell Mexican beans to other makers around the world.
 What inspired your choice of wrapper/mould design?
We wanted the whole process of discovering the bar to be a surprise, first you see the paper packaging with the artwork, then the shiny foil, and after that, you come across the phrase "Mexico, Cradle of Cacao, From Bean to Bar" which is engraved in a typography that reminds us of the aesthetics of the Anthropology museum in Mexico City. Everything is designed to communicate our respect for Mexico, for the pre-Hispanic era, for art, and above all to maintain this direct communication with the consumer until the end.
Cuna de Piedra In The Chocolate Library