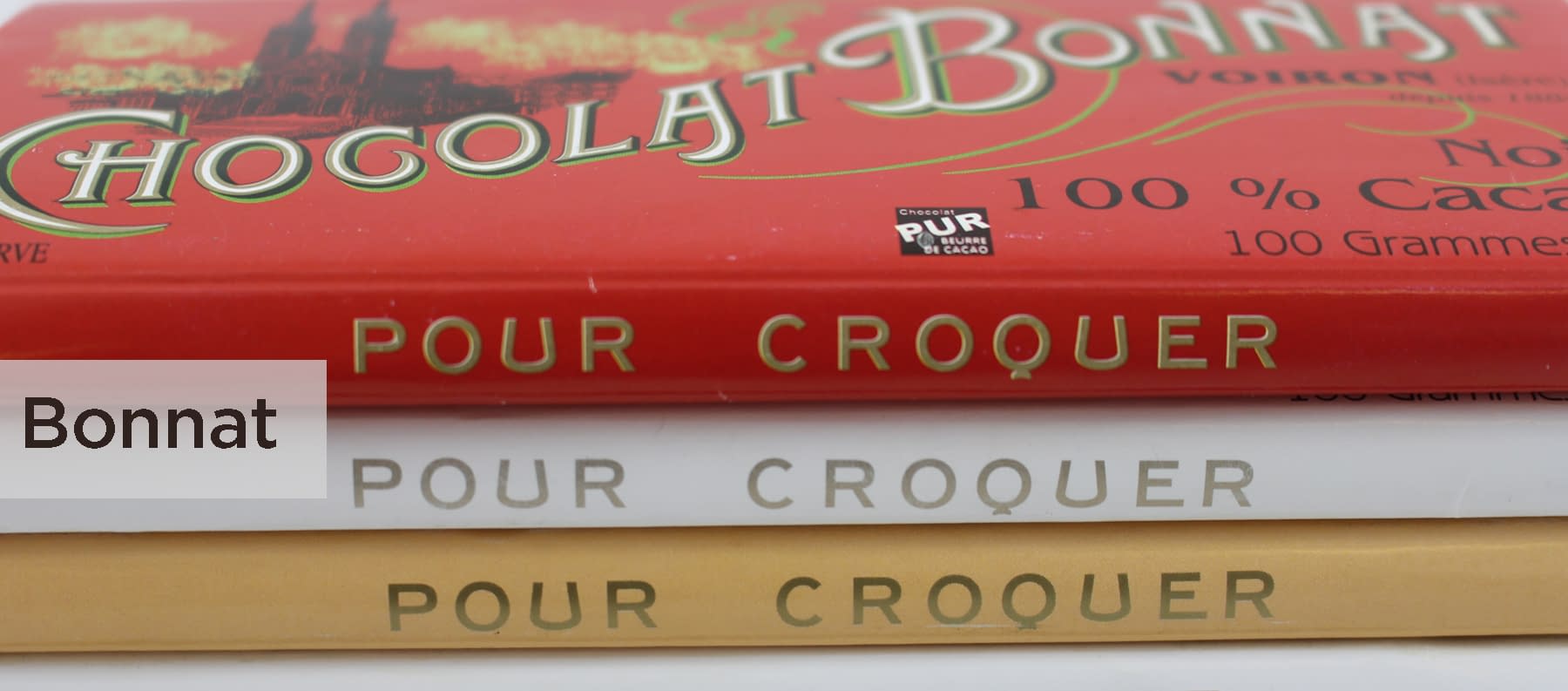 Founded in 1884 by Felix Bonnat, Bonnat describes itself as the beautiful love story between one family and chocolate. At Cocoa Runners, we can't help but agree: over 130 years later and the company is now headed by the sixth generation of Bonnat chocolatiers, Felix's great-grandson Stephane Bonnat.
It was Stephane's father, Raymond Bonnat, who pioneered the Company's first single origin chocolate. For the Company's 100th anniversary he and his wife Nicole created a special collection of single origin chocolates from seven different plantations (including Chuao). At the time everyone believed this was a one-off, something to mark a special occasion but nothing more. Anyone who follows Cocoa Runners and the world of single estate can tell you how wrong they were, and fortunately for the world of chocolate, Raymond and Nicole had a different vision.
Since the 1980's Bonnat has continued to pioneer the creation of single origin bars. Today, it works with 35 different plantations world wide to produce their huge range of chocolates, each showcasing the flavours and perfumes of each different plantation's beans. Stephane and his team work closely with each plantation, visiting them and inviting the harvesters to France so that they can see first hand how vital their role is in the creation of the bars.
One of Stephane's proudest achievements, is his Cacao Real del Xoconuzo bar. One of the oldest cacaos known to man, Bonnat has produced the first bars from this plantation since 1850. To preserve the subtle notes of the cocoa beans' flavours, Stephane roasts the beans according to time or temperature, but according to the bean's perfume working, he says, 'exclusively with my nose and my palate' to judge when the beans are  ready.
This dedication to the bean's perfume has remained at the heart of Bonnat's chocolate philosophy since its very inception, and has led to this maker producing some of the finest bars for sale in the world today.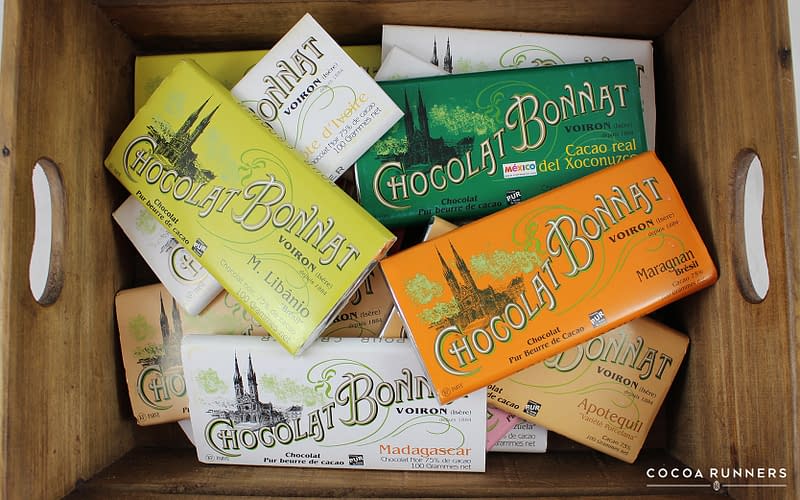 Bonnat In The Chocolate Library
Bonnat - 100% Cacao

£7.95

Bonnat - 65% Javan Dark Milk

£5.95

Bonnat - Apotequil Porcelana

£9.95

Bonnat - Asfarth Dark Milk

£5.95

Bonnat - Cacao Real Del Xoconuzco

£9.95

Bonnat - Ceylan

£5.95

Bonnat - Chuao Village

£9.95

Bonnat - Cote D'Ivoire

£5.95

Bonnat - Equateur

£5.95

Bonnat - Hacienda El Rosario

£5.95

Bonnat - Los Colorados, Ecuador 75%

£5.95

Bonnat - Madagascar

£5.95

Bonnat - Madagascar Criollo, 75%

£9.95

Bonnat - Maragnan

£9.95

Bonnat - Morenita, Mexico Dark Milk 65%

£5.95

Bonnat - Porcelana Venezuela

£9.95

Bonnat - Puerto Cabello

£5.95

Bonnat - Selva Maya

£9.95

Bonnat - Surabaya 65% Dark Milk

£5.95

Bonnat - Trinité

£5.95