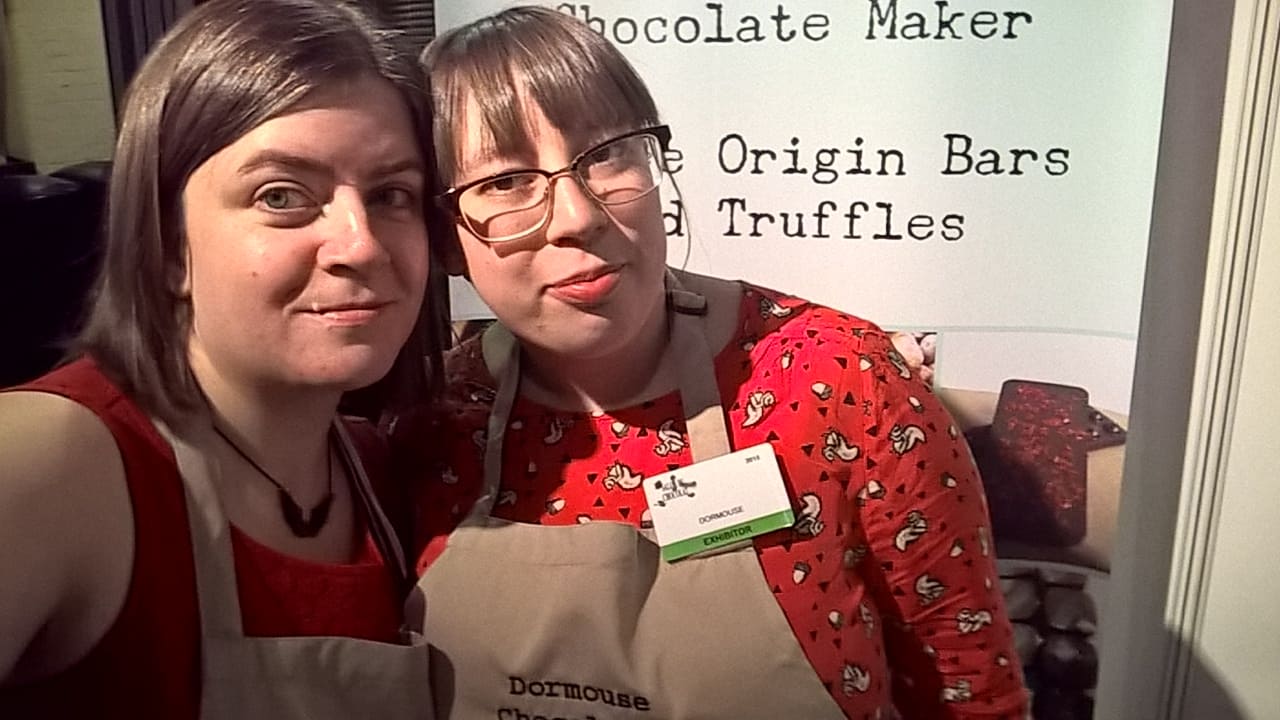 About Dormouse
Manchester's first bean to bar chocolate maker, Dormouse Chocolates, started producing its very first batches in Isobel's home kitchen in December 2014. Isobel Carse, founder of Dormouse Chocolates, started her craft chocolate journey as a professional chocolatier with a budding drive to make bean to bar chocolate. Inevitably, Dormouse Chocolates outgrew its small kitchen space, and moved its operations to its own small-scale chocolate factory – today, Karen, Isobel's partner, occasionally helps with washing up duty
. From the very beginning of their chocolate making journey, Dormouse Chocolates has stood out – in 2017, Dormouse was awarded the UK Rising Star by the Academy of Chocolate. So we are always looking forward to see what innovative bar ideas Dormouse comes up with next!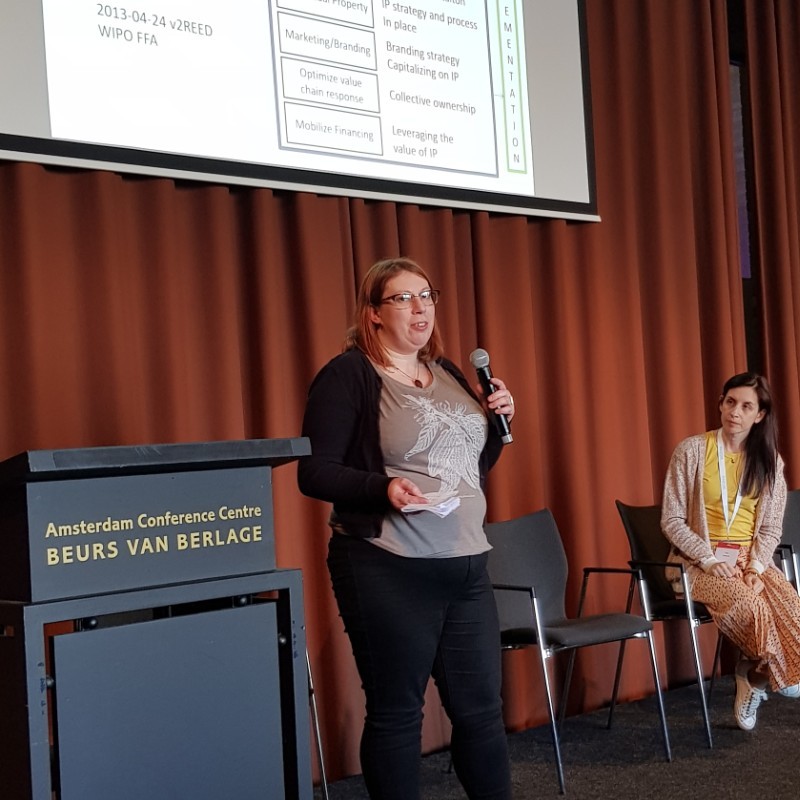 How they became makers…
Isobel first got into chocolate when she took a Christmas temp job at a luxury chocolate shop while she was studying at university, and fell in love with the world of chocolate. So enamoured, she decided to stay in the job and developed a true passion for fine chocolate – when they offered her a job as a bean-to-bar chocolatier, Isobel jumped at the chance as hasn't looked back since!
Dormouse's Sourcing
Isobel always ensures that the beans for her bars are sourced directly as possible, something which may become even more direct as the business grows and she is able to purchase beans in larger quantities.
An Interview with Dormouse
We spoke a little bit to Isobel to find out more about her and where she wants Dormouse Chocolates to go:
What's your background? Why and how did you get into chocolate?
I first got in to chocolate when I took a Christmas temp job at a luxury chocolate shop while I was studying. I ended up staying there and developing a passion for fine chocolate. When they offered me a job as a bean to bar chocolatier I jumped at the chance, and haven't looked back since!
What mission have you set yourselves for making chocolate?
My aim is to create small batches that showcase the flavour of the origin bean. Everything is done in a very hands-on, low-fi way, from hand sorting the beans before roasting, to hand tempering on marble and wrapping the bars.
When did you start your company — and with whom?  How many are there of you?
I started Dormouse in December 2014, originally the plan was to make truffles but I kept getting pulled back to the idea of bean to bar so purchased my first grinder pretty soon after that. Currently the business is just me, with occasional support and washing up duty from my partner Karen. I started out in the kitchen at home, but now work from a kitchen at the Old Granada Studio building (in what was the staff canteen when the studios were housed here).
Where do you want to go next?  New bars?  New beans?  New markets?
I'm currently working on new bean sources, which will lead to new bars. One plan that I'm most excited about is a range of limited editions, these will be one off batches of either new origins or flavoured bars.
How did you source your beans?
The source for the bean depends on the origin, and is something I'm working on at the moment. My goal is to source as directly as possible, especially as the business grows and I am able to purchase in larger quantities
Similarly would love to hear more about innovations in tech, crafting, marketing etc. you're pursuing
At the moment I'm enjoying keeping things old-school! I think it's important to preserve the art of doing things by hand, although there are times that I wish I had more machinery in the kitchen!!
What is your favourite food?  Wine?  Other chocolate makers?
Apart from chocolate I love a good crumbly cheese! My primary outlet for sales is local farmers markets which means I end up coming home with great, locally made/grown produce. Of course getting my Cocoa Runners subscription through the door is a highlight of the month too!
Dormouse Chocolates In The Chocolate Library