This maker is no longer available from Cocoa Runners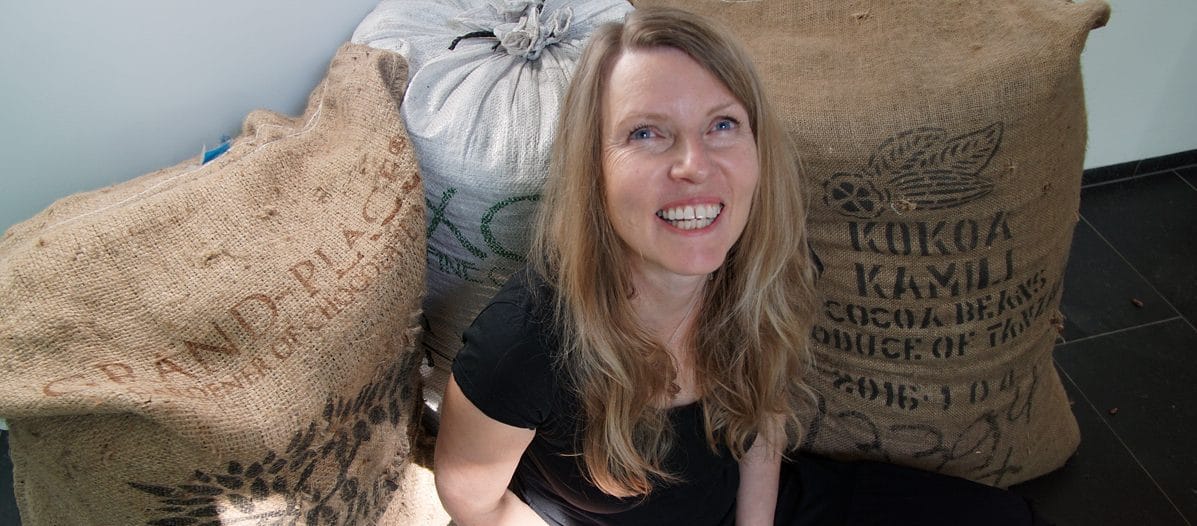 Misina Cokolada is a micro-batch chocolate maker in the Czech Republic, crafting its chocolate on the outskirts of Prague.
Misina Cokolada is the culmination of Michaela Dohnálková's passion for chocolate. Although having always loved chocolate, it wasn't until Michaela received a present from her husband – the book 'Real Chocolate' by Chantal Coady – that she began dreaming of making her own chocolate. This dream, however, was put on hold. After moving to Dublin with her husband, this was the first time Michaela tried small batch, bean to bar chocolate – her eyes were suddenly open to the wonders of craft chocolate. Still in awe, a move back to the Czech Republic set Michaela on her own journey of crafting chocolate from bean to bar.
Misina Cokolada sources its cacao beans from select origins. Each origin has been awarded Cocoa of Excellence awards, largely thanks to the co-operatives and farmers growing and harvesting the fine-flavour crop. The Tanzanian cacao is sourced through Kokoa Kamili, a network of smallholder farmers, who centrally ferment the beans. Kokoa Kamili pay fine attention to details when its comes to fermentation, for example monitoring the temperature and pH of the cacao so to achieve a uniform, high quality process. Any batches that fail to meet Kokoa Kamili's expectations are further evaluated to check for "off-flavours" and are not exported.
We caught up with Michaela when she visited for the Academy of Chocolate Awards 2018…
What's your background? Why and how did you get into chocolate?
How it all started back in 2015? I have been a chocolate-lover all my life. Whenever wherever I go I taste new chocolate bars. Many years ago I got the book Real Chocolate by Chantal Coady as a gift from my husband. I loved the book and I started dreaming about making my own chocolate. I put this dream at the back of my mind for some time. While I was living in Ireland I came across bean to bar chocolate made by Shana Wilkie (Wilkie's chocolate). What an eye opener! Bean to bar chocolate was something new to me and it was a truly amazing experience. So much flavour!
After I moved back to the Czech Republic and my kids grew a bit older I decided to pursue my dream. I signed up to the Ecole Chocolat course "Chocolate Making from the Bean" and started experimenting. After some time the chocolate tasted so good that everybody around me was hooked and there was no way back. The word spread and my chocolate started selling in shops, coffee shops and chocolate shops. In 2017 I sent one of my chocolate bars – Tanzania 75% Dark – to the Academy of Chocolate Awards. I wanted to get feedback and see where my chocolate stands internationally. I was thrilled that this particular bar held up so well among all the great chocolate bars and was awarded a silver award.
What mission have you set yourselves for making chocolate?
To make chocolate that's close to the flavours of the beans from which it's sourced. That's why I decided to make only single origin bars. Ethics and sustainability are important values to me. I want to educate customers about bean to bar process and also where the beans come from.
What is the story behind your company name?
Why Míšina čokoláda? My name is Michaela, friends have always called me Míša (in English Misha) and Míšina čokoláda means Misha's chocolate in English. In the very beginning friends asked each other….Have you tasted Míšina čokoláda i.e. chocolate made by Misha? I decided to keep the name
Who designed your packaging – and what are you most proud of about your packaging?
A friend of mine who lives nearby designed it. I am proud of the fact that we worked on it together step by step although we were both quite busy and it wasn't easy to find the time.
How did you source your beans?
I wanted to source the beans as directly as possible. In the very beginning I mailed farms and
cooperatives but the typical answer was that I would have to order a few tons. So for now I order via cocoa beans suppliers in Europe but I know exactly where the beans are from. When the business grows I can order large quantities directly.
What is your favourite food? Wine? Other chocolate makers?
Chocolate for sure! Mole Poblano with chile and chocolate sauce.
What chocolate achievement are you most proud of to date?
Definitely AoC awards! I am a lifelong chocoholic. In the past I noticed that there were AoC
stickers on some amazing chocolate bars that I have bought. It is like a dream that these stickers are now on my own chocolate bars.
Misina Cokolada In The Chocolate Library