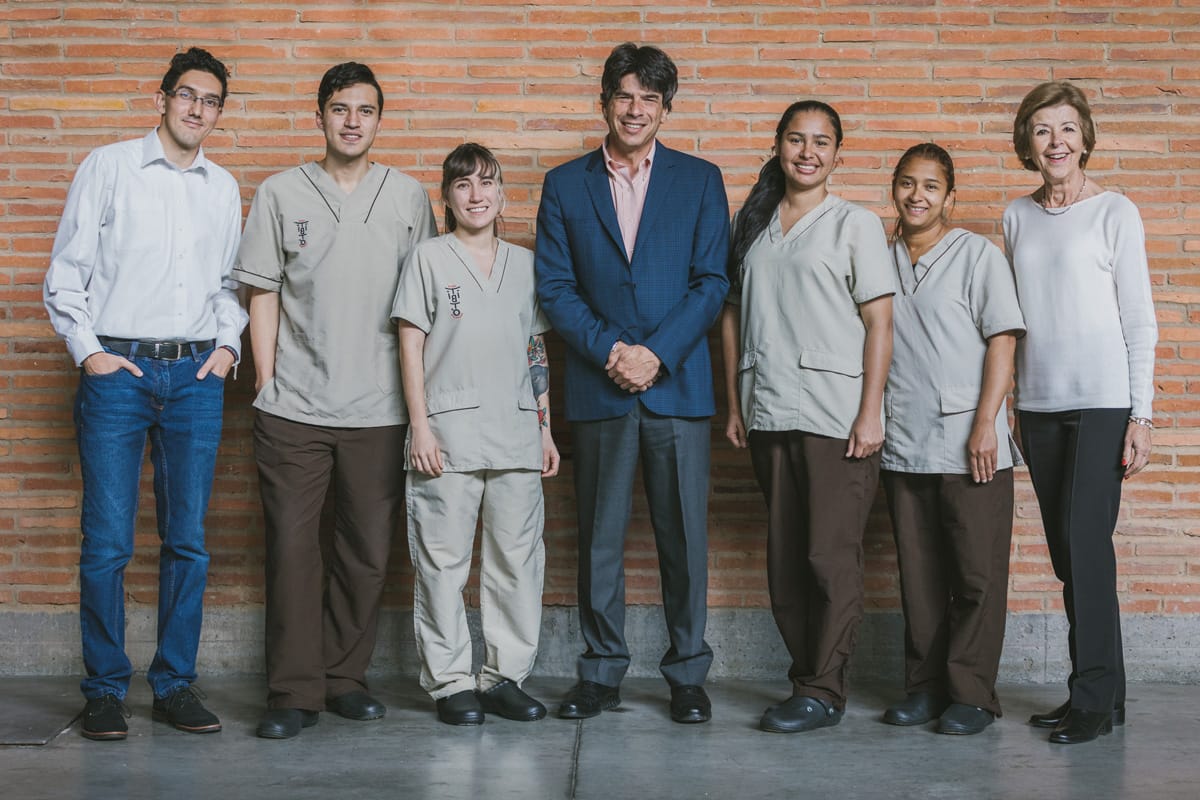 Tibitó's founder, Gustavo Pradilla, worked in the automobile and mechanical industry for over thirty years. A chocolate-lover in his spare time, Gustavo observed the development of craft chocolate and the new makers making small-batch single-origin chocolate. He saw the interest in fine-flavour beans from neighbouring countries such as Peru and Ecuador, but felt that his native Colombia's own heirloom cacao had not yet got the recognition it deserved.
So Gustavo set up Tibitó to showcase the best of Colombian cacao. He wanted to prove that Colombia is not only responsible for some incredible cocoa beans but can also craft its own world-class chocolate.
Each of Gustavo's bars uses beans from a different Colombian province. He works with farmers in the provinces to help perfect their fermentation process and pays far above the market rate for their cocoa beans – in recognition of the care the farmers have put in and the resulting quality of the cacao. The beans are then transported to his workshop in Bogota, where they are crafted in small batches into fine Colombian chocolate.
We first spoke to Gustavo in 2016. Now, four years later, we were eager to find out more about how Tibitó was developing.
How has Tibitó Chocolate developed over the past five years?
We have refined recipes according to each origin's type of cocoa to further highlight the flavors and characteristics of each region.
We also began to experiment with chocolate inclusions, adapted to the profiles resulting from the previous exercise. We are interested in adding only fresh local ingredients such as goldenberry or lemandarin.
In commercial terms, we have increased the penetration in the Colombian specialized market where the consumer increasingly appreciates fine and dark chocolate. We do and promote virtual and on-site tastings to raise awareness in the market about the quality of our cocoas.
Regarding the internationalization of our bars, we are always in the task of opening new markets. We have already managed to reach countries like Saudi Arabia, Chile, New Zealand, the Netherlands, and Canada.
Finally, as a quality and improvement exercise, we have as a policy to participate every year in international awards. The last awards obtained were in 2019 for our Arauca 70% bar:
2019 International Chocolate Awards Americas:
Silver, Best Dark Chocolate (micro-batch)
Gold, Best Dark Chocolate Colombia (micro-batch)
Gold, Best Dark Chocolate (Growing Country)
2019 International Chocolate Awards World
Silver, Best Dark Chocolate (micro-batch)
What are you aiming for in the next five years?
Continue discovering and working with cocoa from more regions of Colombia. Keep working with farmers and suppliers that have the correct varieties and do the proper work for the quality that we demand. And, very important to be able to continue paying premium prices to our growers.
What has been your proudest moment/biggest success so far?
The pride of cocoa producers in participating by our side in international chocolate awards, and realizing that they have international-class cocoa.
As toll manufacturers, providing small cocoa associations from remote areas of Colombia with our facilities and manufacturing equipment to process their cocoa. This service has enabled them to produce their high-quality chocolate and sell it in their regions.
What has been the reaction in Colombia?
It has been a pleasant surprise to realize how Colombians are willing to pay for high-quality dark chocolate made locally. All over the country, more and more people are becoming interested in learning more about the world of cocoa and craft chocolate.
And see the original 2016 interview below:
When did you start your company — and with whom?  How many of you are there?
We started producing our first batch in September 2015. When I started with the idea in 2014, it was to be a "solo" adventure, but when my wife´s sister Luisa heard of it, she asked if she could join me. Luisa is a great cook in her own right, with a specialization in fine pastry. In total right now, we have 8 full-time employees.
Where do you want to go next?  New bars?  New beans?  New markets?
First I want to continue exploring Colombia's departments for different cacao varieties and flavors. Colombia has 32 departments (provinces) and they all grow cacao! Once I pick my favorites, I intend to go deeper in each region to pick specific farms which produce fine cacao. Also I have heard of beans like Cupuazu that grow in the Colombian Amazon basin it will be very interesting to experiment with these beans to see what comes out.
Initially we are in the domestic market which is unsophisticated in chocolate matters and introduce fine chocolate. Afterwards, start exploring export possibilities.
How do you source your beans?
I am going to cacao producers associations in the four regions I am featuring right now and buy the beans directly from them. This way, I offer a better price but expect from them a better fermentation process which is the most difficult thing to find. This way I cut the middlemen who mix the beans not necessarily of the best quality.
What inspired your choice of design?
I wanted a clean design that would jump out from the rest and a name that was short and easy to pronounce in any language. We want to first master the fine art of making chocolate bars and later explore truffles and other chocolate products involving tropical foods available here.
What is your favourite food?  Other chocolate makers?
My favorite food/meal is breakfast! I love everything that goes with it! One of my favorite chocolates is Fassbender & Rausch from Germany 70% bars.
Tibito In The Chocolate Library