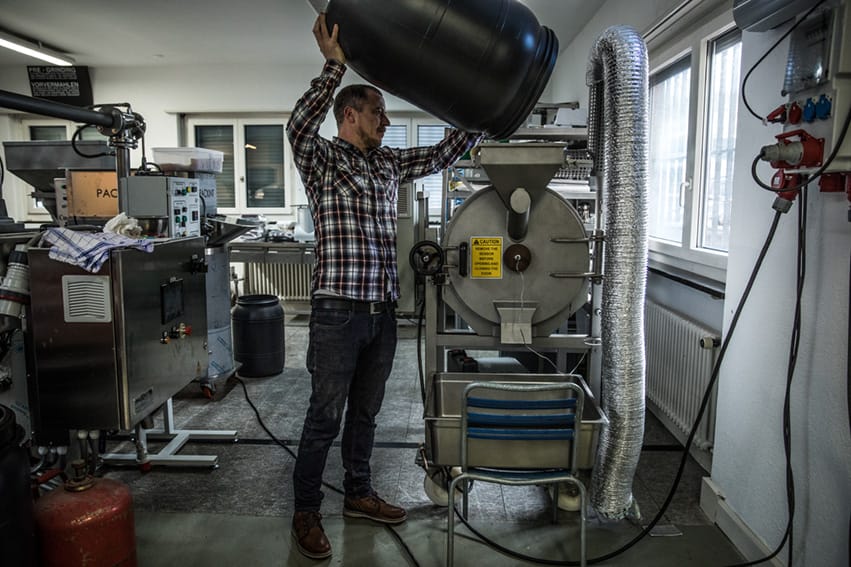 About Taucherli
The Eurasian Coot, or rather Taucherli to the locals in Zürich, is what this chocolate maker is both named and illustrated after. Kay Keusen, the man behind Taucherli chocolate, produces both couverture and bean to bar chocolate. What with Switzerland's illustrious history and reputation of chocolate making, from Lindt discovering and introducing the process of 'conching' to then Nestle introducing the addition of milk powder to create the world's first milk chocolate bar. However, it has since become apparent that today many bars that one may deduce as being Swiss-made, truly aren't Swiss at all. Similar to "Belgian" chocolate, much "Swiss" chocolate is in fact made abroad.

Kay Keusen's ambition with Taucherli's bean to bar production was to reinvent what it means to be a Swiss chocolate maker. Kay wanted to take "customers on a journey", for customers to discover the true flavours of the beans, without vanilla.
How they became makers…
Kay used to work as a constructor, but always wanted to break into the food industry by making his own chocolate, wine or cheese. It just so happened that the chance to buy the Taucherli GmbH landed in his lap – from there, his passion for chocolate making developed quickly and Kay flourished into a bean-to-bar craft chocolate maker.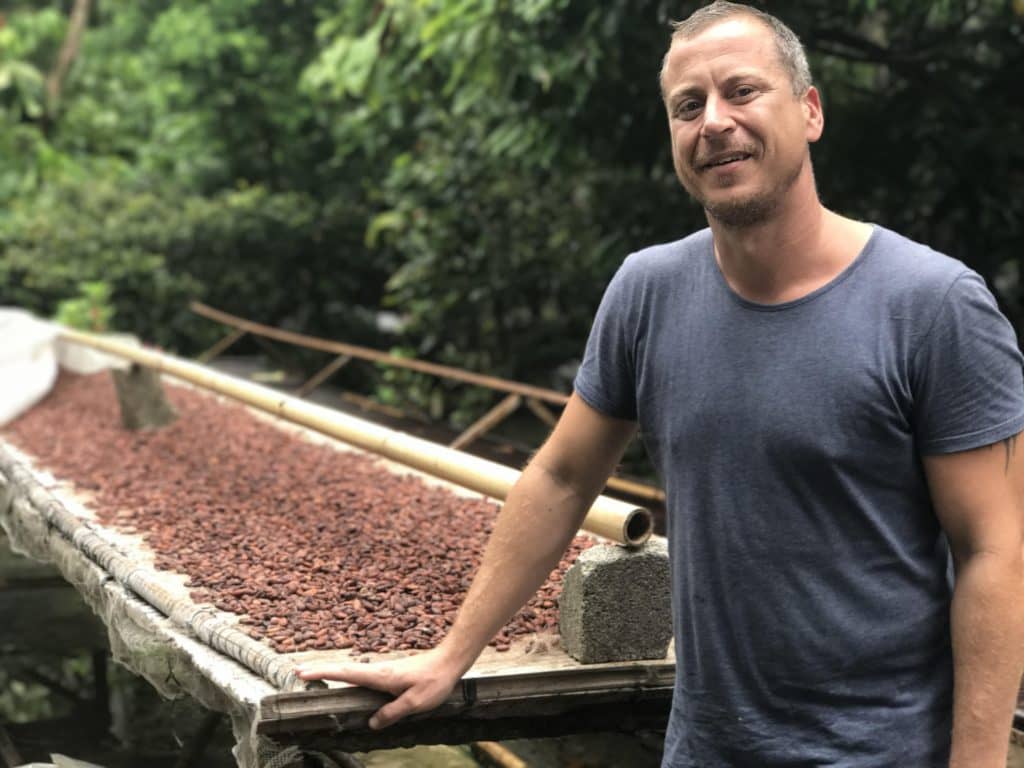 Taucherli's Sourcing
Taucherli sources its beans directly from both cocoa producers or fine flavour cacao traders, such as Daarnhouwer. For Taucherli's Colombian 77% bar, the cacao is sourced from the Finca Betulia. Christian Velez is an incredible cacao producer who runs Finca Betulia and a dear friend of Kay's.
An Interview with Taucherli
In the year leading up to getting our mitts on Taucherli's bars, Lizzie and Spencer caught up with Kay at the Salon du Chocolat Paris in 2018. It was then quite literally a year later Cocoa Runners on-boarded Taucherli into the Library! We reconvened with Kay at the Salon du Chocolat 2019, trying some new origins and bars. We wanted to share his story with our readers…
What's your background? Why and how did you get into chocolate?
I used to work as a constructor, but I always wanted to make something along the lines of chocolate, wine or cheese. When I got the chance to buy the Taucherli GmbH, I then knew it was going to be chocolate. Chocolate is my passion.
When did you start your company — and with whom?  How many are there of you?
I started in 2015. I bought the Taucherli GmbH from a chocolatier and at beginning I worked alone. Of course my family and friends gave me huge support. In the beginning we sold only the classic Taucherli-Drinking-Chocolate. I realised that in Switzerland many Chocolatiers don't produce their own chocolate… So I started to produce my own chocolate from bean-to-bar.
Today I have support from Ilona in the office and from Dominic in the Production.
Where do you want to go next?  New bars?  New beans?  New markets?
I am planning a new extra ordinary design and a shop with a Bean-to-Bar Show production.
What is the story behind your company name?
In Swiss-German "Taucherli" is the name of the bird of our logo. In our chocolate, it has the meaning to dunk the chocolate into hot water or milk and you can drink a great hot chocolate…
What inspired your choice of wrapper/mould design?
We decided to work with a classic, primal design.
What is your favourite food?  Wine?  Other chocolate makers?
That's a easy question. I like real hot stuff. Pepperoni Pizza. Sweet white wine. My favourite chocolate maker is Minimal from Japan.
What chocolate achievement are you most proud of to date?
I am proud that we got the chance to get into the Cocoa Runners!
Taucherli In The Chocolate Library