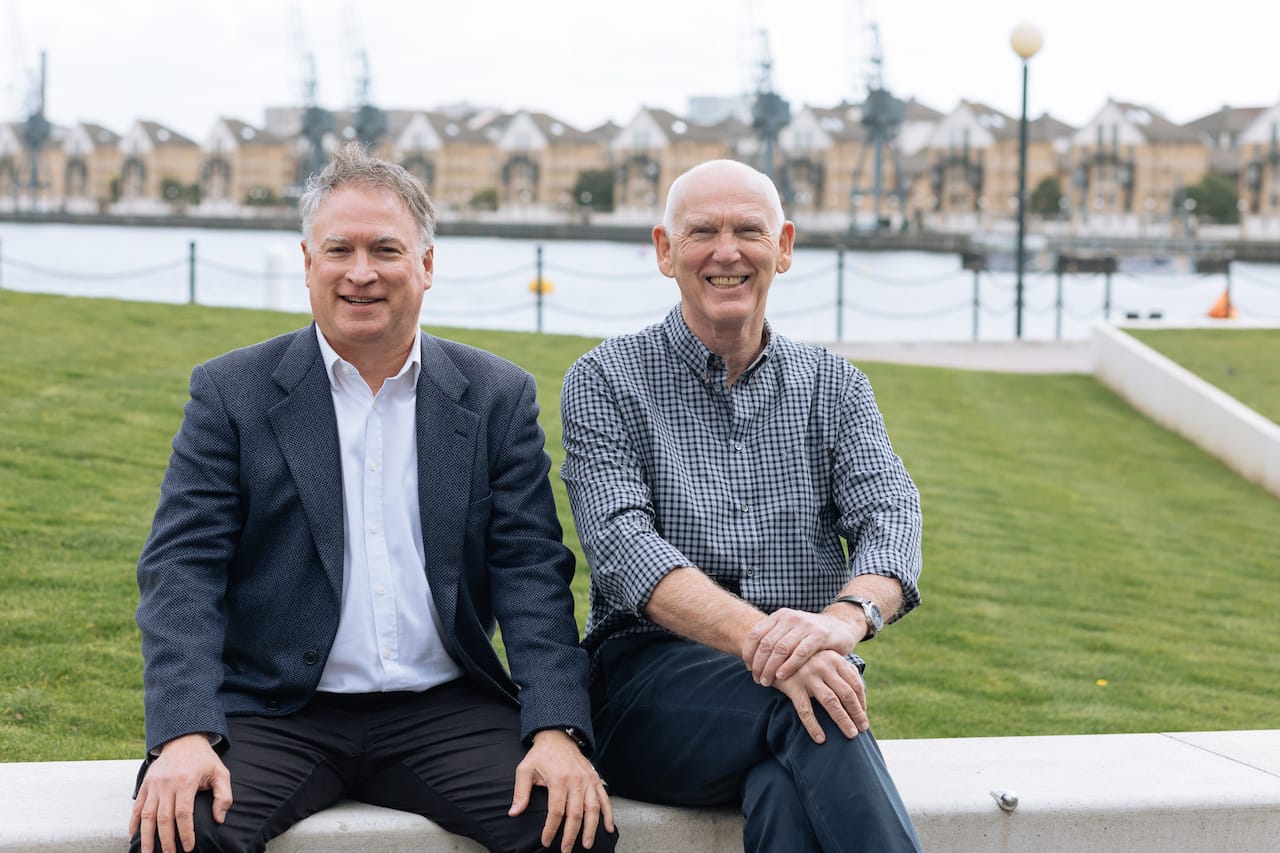 About Firetree
With the cocoa trees' yellow, red and orange pods, from a distance it can look like a tree on fire, say the founders of Firetree Chocolate. This chocolate maker's name also resonates with its sourcing of cacao from small islands on the Pacific Ring of Fire, all of which have a volcanic past. In some cases, the cocoa trees are still growing besides dormant volcanos.
How they became makers…
Firetree's founders, David Zulman and Martyn O'Dare, have a wealth of chocolate expertise and passion. David ran a large confectionery business in his native South Africa before coming to the UK.   And Martyn spent many years setting up factories all over the world for both Cargill and Cocoa Barry (and most recently a new craft chocolate factory set for launch in Madagascar).  Back in 2017 they joined forces and determined to create a unique small batch, single estate craft chocolate company in the UK.
Firetree's Sourcing
Firetree Chocolate sources its cacao beans from the volcanic and rich soils of the South Asian Pacific. From the little island of Guadalcanal in the Soloman Islands, to the Karkar Island of Papua New Guinea, to the Malekula Island of Vanuatu. Firetree crafts its chocolate with cacao grown amidst these rich terroirs for the immense and dynamic flavour profiles they create on the palate.
An Interview with Firetree
As ever, we had plenty of questions to ask co-founders David and Martyn about their Firetree chocolate…
What's your background?
David Zulman: I grew up in a family-run chocolate and confectionery business in South Africa. I learned how to make chocolate and sugar confectionery from the ground up.
Martyn O'Dare: Over thirty years ago I started working for a then well-known cocoa roasting and chocolate making company, working in every department specialising in technical and Development. Later I supported sales teams in the novel role of Technical Services. In the early 1990's I started Cacao Barry with a Frenchman in the UK, by building a brand new factory. In 1997 following the merger of Cacao Barry and Callebaut I was once again starting business with ex-colleagues, this time it was OCG CACAO. My part was the UK factory which was sold to Cargill in 2006. In 2011 was acquired a very large cocoa roasting plant in York.
Why and how did you get into chocolate?
David: I used to climb – and play hide and seek – on the cocoa bean sacks as a kid. Then eventually I learned how to make chocolate from the bean, going on to a secondment in cocoa trading (Zaandam and London) on the cocoa exchange. I've always loved the industry – and have been predominantly involved in the manufacturing of mass market chocolate for 30 years, occasionally dabbling in premium product.
When did you start your company — and with whom? How many are there of you?
In August 2017 David Zulman, Martyn O'Dare and Aidan Bishop founded Firetree Chocolate Ltd. We are currently three
founders included within a total of 10 team members.
What is the story behind your company name?
The cocoa tree with its yellow, red and orange pods can, from a distance, look like a tree on fire. We also source most of beans from small islands on the Pacific Ring of Fire, all of which have a volcanic past and sometimes present. In some cases, the cocoa trees grow right up to the edge of the massive, dormant volcanos.
How did you source your beans?
By getting to know the farmers themselves directly and regular visits. We also re-present their cocoa beans in the form of finished chocolate and agree the quality parameter for the next season's beans.
What inspired your choice of wrapper/mould design?
Volcanos that dominate the islands that grow our beans.
Is there anything else you want to tell us, or you think our customers should know?
Well, how long have you got?
Firetree In The Chocolate Library