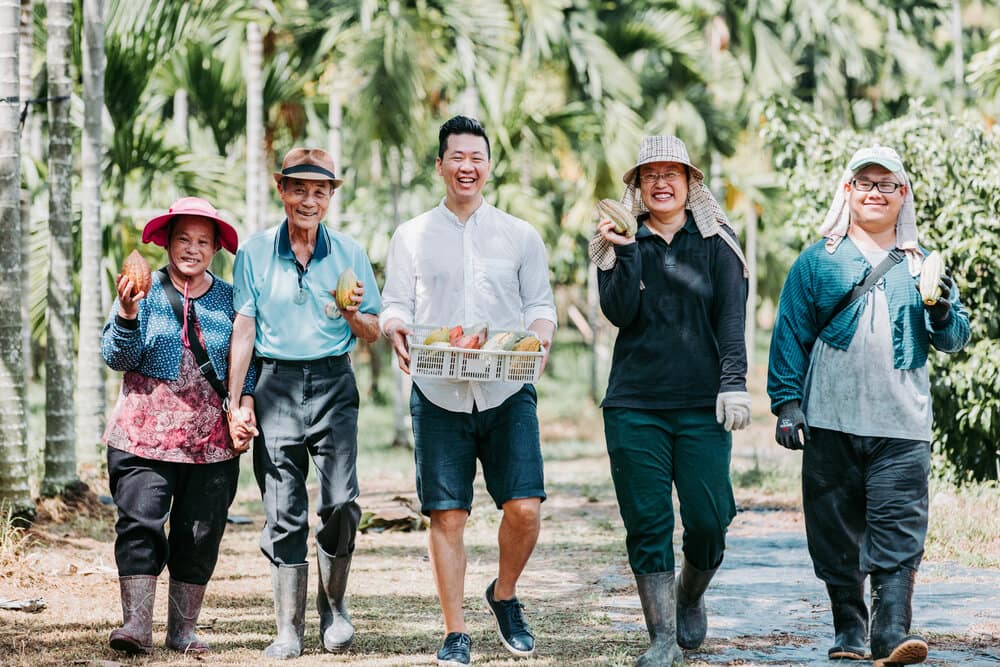 About Fu Wan Chocolate
Fu Wan is dedicated to sharing with the world the delicious ingredients that Taiwan has to offer, through the medium of chocolate.  Fu Wan started its life not as a chocolate brand, but as a resort in Taiwan. Warren Hsu is one of only a handful of people crafting chocolate from bean to bar in Taiwan.  He trained with expert bean to bar makers, before returning to Taiwan to start crafting bars.  Through his chocolate, he is able to share the flavours of his native cacao not only with those who stay at Fu Wan Resort, but with people from across the world.
Fu Wan's bars have been well received across the world, and gained a number of awards at their first outing at the International Chocolate Awards, both in the Asia Pacific Regional Awards and in the World Final.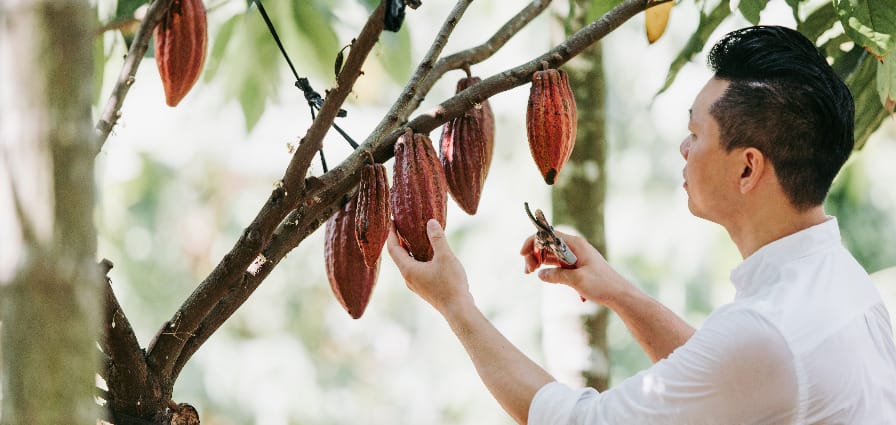 How they became makers…
Warren Hsu was the executive chef at Fu Wan Resort.  When the resort opened in 2011, Hsu's mission was to provide guests with the very best local fusion cuisine.  While sourcing ingredients locally, he met a cacao farmer who introduced him to the Taiwanese cacao bean.  Hsu was inspired, and Fu Wan Chocolate was born.
Fu Wan's Sourcing
The cacao industry in Taiwan is a relatively young industry, with the government encouraging farmers to plant cacao crops in response to the damage done to the land by the over farming of betel nuts.   Over the past decade, the industry has flourished, with cocoa plants reaching maturity and producing pods.  In contrast, it is still extremely rare to find bean to bar chocolate makers in Taiwan, so much of the native cacao is exported.
An Interview with Fu Wan
What's your background? Why and how did you get into chocolate?
I am the CEO and executive chef in my resort, which consists of a restaurant including catering banquet service, a chocolate shop, and 4 villas and 16 rooms for accommodation. My major in college is Management of Information System, and Hospitality Management in my graduate school. I have been interested in culinary since my childhood, so I changed my direction after college. I had trained to be a chef and sommelier. I'm also a coffee and tea lover.
When did you start your company — and with whom? How many are there of you?
I started the Fu Wan Chocolate business in 2015 while Fu Wan Resort was opened in 2010. It's a family business run together by me-Warren, my wife-Audrey, my father-Fengchia, and my brother-Jeffery. So mainly 4 people of us together.
What mission have you set yourselves for making chocolate?
My mission is to bring all the best ingredients of Asia to the world through chocolate.
What is the story behind your company name?
Fu aka 福, means blessing, fortune, and happiness. Wan aka. 灣, means a bay, and Taiwan. Fu Wan is
located beside a national scenic area called Da-Peng Bay. So we are from a bay full of blessing, fortune and happiness, and will bring them to the world.
Who designed your packaging – and what are you most proud of about your packaging
My friend from high school designed it. We are proud of the bold colour and relaxing totem because they make people feel the passion and manner of a lifestyle with good chocolates from farm to table.
How did you source your beans?
We mainly source the cacao pod from local farmers. What is important to the farmers is that we accept the pods without restricting the time and volume, so they can harvest the pods once the pod is matured at its best situation, and arrange harvesting time & stuff easily.
For the other beans, we source the beans from providers that have direct contact with and feedback to the farmers, or we directly buy from cacao farmer/makers, such as Malagos, Akesson, Daarnhouwer, PNG cacao board.
What innovations in tech, crafting, marketing etc. are you pursuing?
For my Taiwanese tree-to-bar chocolate, In this past year (2017) we've got some experience from different fermenting humidity and temperature , and also we got succeed on double fermentation method. And also we invented our own roasting protocol. In the future we'll try to stabilise and digitise all these experiences and make them learnable knowledge.
For flavoured bars, I'm trying to make some more unique and interesting flavours combining Eastern
ingredients. And in 2018 August we have a new building of chocolate in Fu Wan Resort, for more efficient
producing and educating the consumers.
What is your favourite food? Wine? Other chocolate makers?
I don't really have a specific favourite food since my job needs my appreciation to every kind of food. If I have to choose one, maybe steak, will be the best if it's a Chianina beef from Florence aged and cooked by Peter Luger in NY.
Neither a favourite for the wine , since wine depends even more on the food you pair with and the moment
you drink. And wine is alive, it changes all the time second by second. One thing for sure is that every
wine I drink with my wife on a vacation night is fantastic.
My favourite chocolate makers are Duffy, Bob(Solkiki), Koji(Theobroma, Tokyo),Peter Svenningsen, Minimal, Akesson, Pacari, Green.
Fu Wan Chocolate In The Chocolate Library