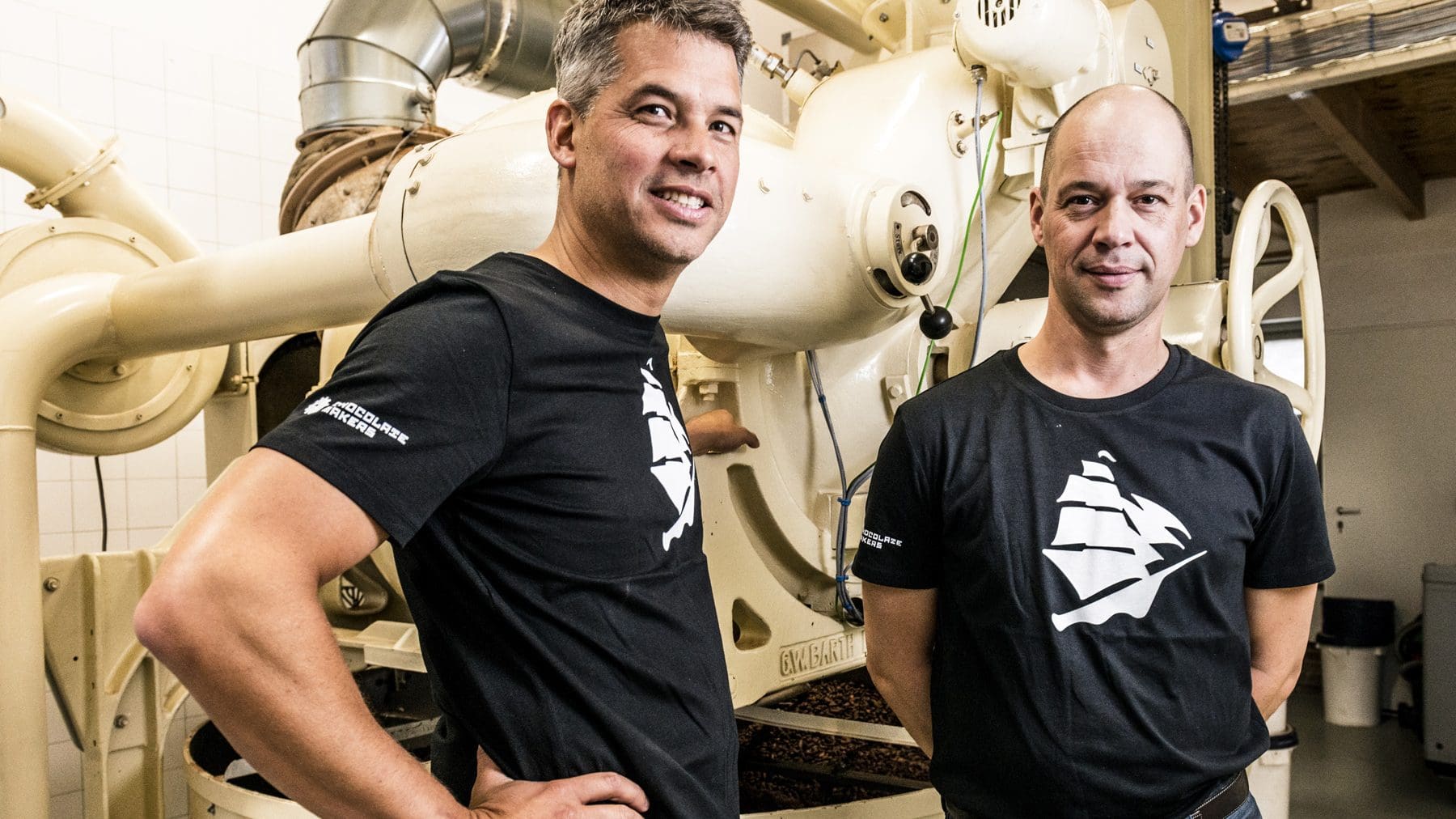 Chocolatemakers is a Dutch bean-to-bar chocolate producer based in Amsterdam.
Founders Enver Loke and Rodney Nikkels started the business in 2011 purely out of the love of great chocolate. Together they search the world for fine cocoa, dealing directly with cocoa farmers to ensure they get a fair deal – and you get the best possible quality!
Sourcing their cocoa from the Dominican Republic, Congo and Peru, Rodney & Enver are as passionate about ethics and sustainability as they are about the chocolate itself. They use only organic ingredients, and work directly to improve the environment, helping with a mountain gorilla conservation project in Congo and transporting the beans for their Tres Hombres bar from the Dominican Republic on the beautiful sailing cargo ship of the same name.
The Tres Hombres connection to sustainable chocolate production is well known to small batch bean-to-bar chocolate lovers, as it's the same ship the Grenada Chocolate Company use to transport their bars from the Caribbean to Europe in a solar-cooled cargo hold to keep it in perfect condition.
We think Chocolatemakers' passion for both quality and environmental responsibility shines through in their chocolate, and we're sure you'll enjoy it as much as we do.
Chocolatemakers In The Chocolate Library