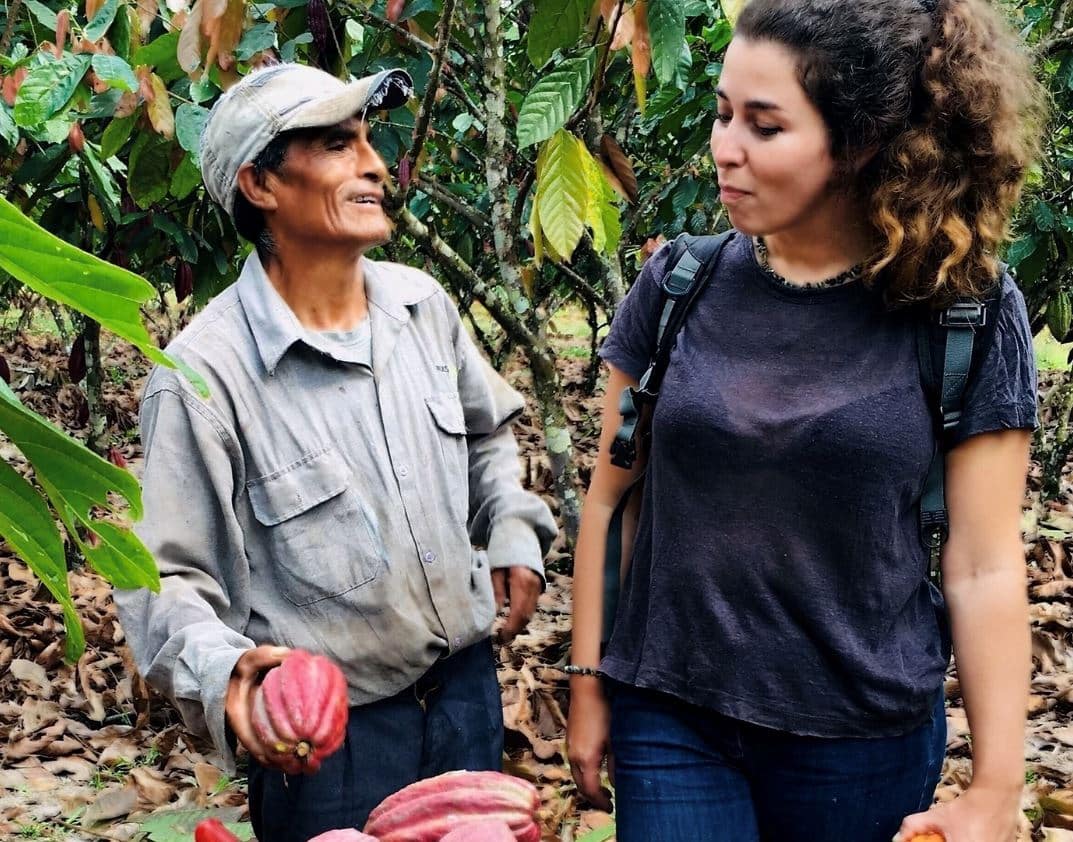 Pacha de Cacao is the creation of Dutch cocoa and chocolate entrepreneur Marika van Santvoort. She founded the company to solve a problem with waste in the cocoa supply chain, which she observed working as an advisor on sustainability in the cocoa industry for years.
Marika shared with us some of her story in the chocolate world, and her thoughts and feelings about the exciting new world of cacao pulp juice.
The Background
Marika's studies were in Psychology, International Affairs and Human Rights. Her studies led her into working with several high-profile NGOs, before going into the field, in Africa, to work on projects struggling in post-conflict areas with complicated politics, particularly Rwanda and Cameroon. After living for some time in the country, it was in Cameroon's Southwestern region where she first began engaging with cacao farmers.
Marika was involved in cacao sustainability projects in Africa, before returning to the Netherlands where she established her cocoa bean trading company, Gaia Cacao, which sources directly from farmers in South and Central America. She was also integral in the creation of Chocoa; an Amsterdam-based chocolate festival which has become one of the industry's major annual events. She has worked extensively as a sustainability advisor in the cocoa and chocolate sector, mainly with trading companies, supporting them to include more sustainability into their business strategy, and setting up projects in origin countries.
It's fair to say that Marika's wealth of knowledge and experience makes her a true cacao expert, and she has been focused on making the cocoa supply chain more sustainable, transparent and fair for the past 8 years.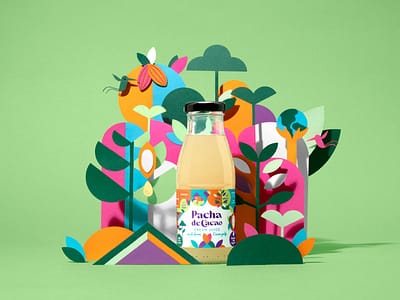 Using Cacao Pulp
Marika founded Pacha de Cacao in 2020, but the idea had actually emerged several years earlier, in 2017, when she was working in Ecuador. She noticed an Ecuadorian cacao farmer eating the pulp from the cacao fruit, and spitting out the beans. She asked him about it and he explained how cacao pulp gave him "good energy". She had seen similar things earlier in Cameroon, and it led her to a realisation that this pulp need not be a waste product, but instead had potential not only to be an interesting thing for use consume, but to be valuable additional income source for farmers.
Pacha de Cacao has been developed over the last few years, with manufacturing processes more or less created from scratch. Marika works closely with two farms in Ecuador to source the pulp at the moment the cocoa pods are opened. It gets pasteurised, filtered, frozen and shipped to Amsterdam where it is made into the final juice for bottling.
Pacha de Cacao
The name 'Pacha de Cacao' uses the Quechua word for soil, or earth, 'pacha'; together with the Spanish words 'de cacao', it essentially means "world of cacao". Marika explains some of the thinking behind the naming: "We wanted to create a strong link to Pachamama, the female goddess, Mother Earth, who is an important concept in most of the Latin American cultures. We believe in giving back to Earth, connecting to it, and we do so by bringing this ancient old tradition of using the cacao pulp into modern day society".
Marika wants to help people discover the amazing potential of cacao fruit, in a way which celebrates an ancient cacao farming tradition, but also generates additional income for contemporary farmers. See below for more details on the Pacha de Cacao juice product, and place your order to explore this amazing new flavour experience.
We're having a lot of interest in this exciting new product, so if we don't currently have any bottles in stock, please join our waiting list and we'll let you know as soon as we have more available.
Pacha de Cacao In The Chocolate Library