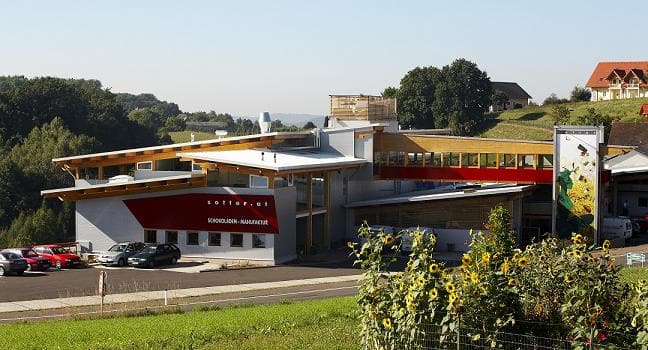 Zotter have long been one of our favourite chocolate makers. Their quirky style combined with a dedication to ethically sourced sustainability has proved phenomenally successful and turned their factory near Feldbach in Austria into a major tourist attraction.
Last week, we were lucky enough to be given the chance to visit their factory, on what turned out to be one of their busiest ever days. Ulrike Zotter, wife of chocolate maker Josef, was our guide on a tour of Austria's chocolate wonderland. From humble beginnings, the factory now receives over 250,000 visitors a year and accounts for around 20% of Zotter's sales.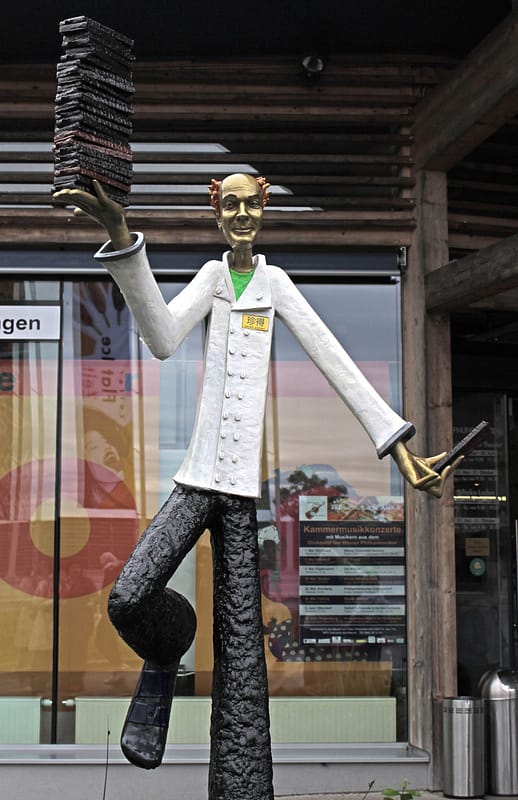 Zotter started out back in the 1980s, but after financial troubles, ended up going bankrupt. To save money, in 1999, Josef moved his small production to the family farm in the Styrian countryside, and hasn't looked back since. The new company expanded quickly, adding new buildings onto the old production unit.
In 2005, Zotter invested 18 million Euros in their current state of the art factory buildings, which have been specifically designed to be as much of a tourist attraction as as working factory. With this new factory came "bean to bar" chocolate production for the first time.
Along with the factory came 67 hectares of land, part of which turned into an "Edible Zoo". This farm, restaurant and film theatre – open to visitors as part of the factory tour – is entirely powered by nine massive solar arrays. Animals such as cattle, sheep, goats, ducks and deer are all reared to be eaten in the restaurant. This "look your food in the eyes" approach is central to Zotter's ethical and sustainable philosophy. Joesef and Ulrike believe it's vital to know where your food has come from. It's a philosophy that, of course, extends to the chocolate itself.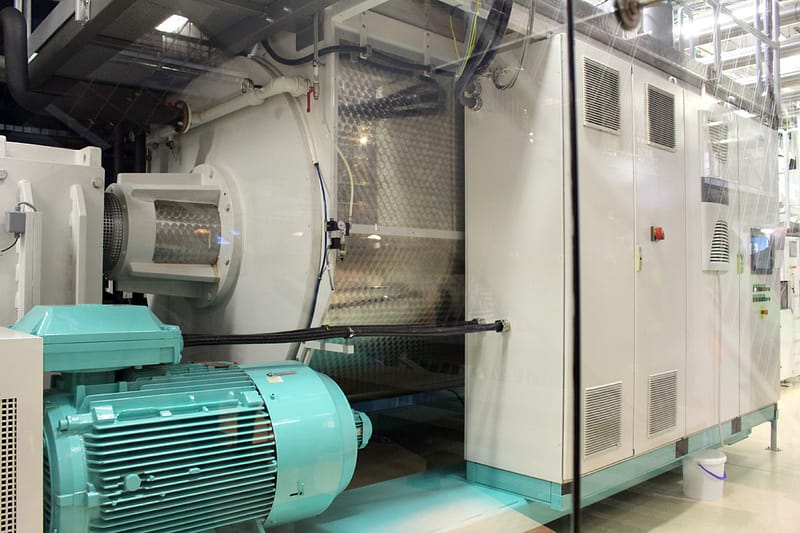 The Zotter factory may be mechanised, but their approach to chocolate making is the same as any small batch bean-to-bar chocolate maker. Josef travels the world looking for fine, ethical cocoa. Recently, they were particularly pleased to have been able to help farmers in Belize who were left unable to sell their cocoa beans after Green & Black's switched to cheaper alternative sources.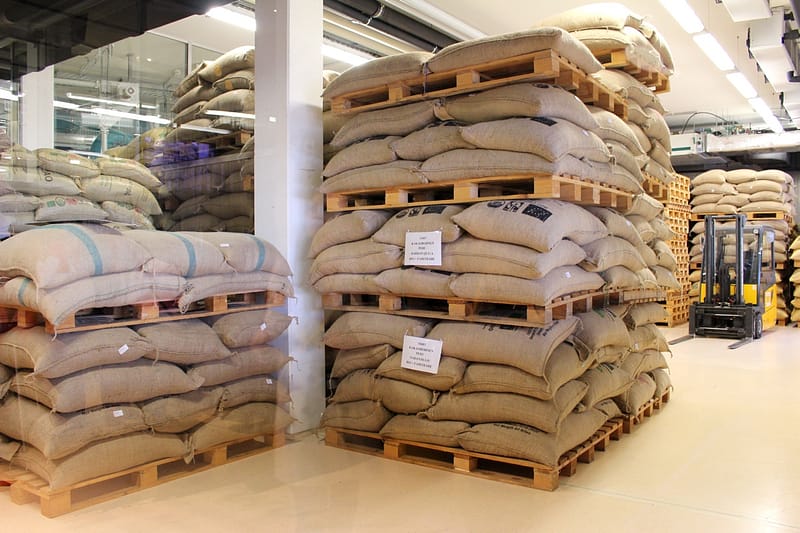 The same attention to detail goes for every other ingredient that goes into a Zotter bar. From locally produced honey to tropical fruits, nuts and even insects(!), everything is sourced ethically and sustainably. Zotter love to use local ingredients, and it was eye-opening to see other Styrian food producers doing the same with Zotter.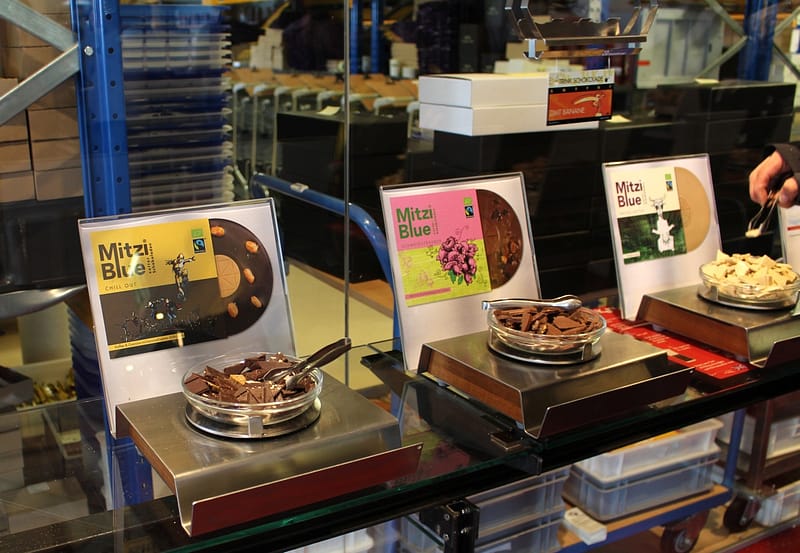 Finding Zotter Chocolate Schnapps wasn't a big surprise, but the Zotter blue cheese we found at a local fromagerie was an unexpected find. Both were delicious, but as with most things in life could have done with a little more chocolate!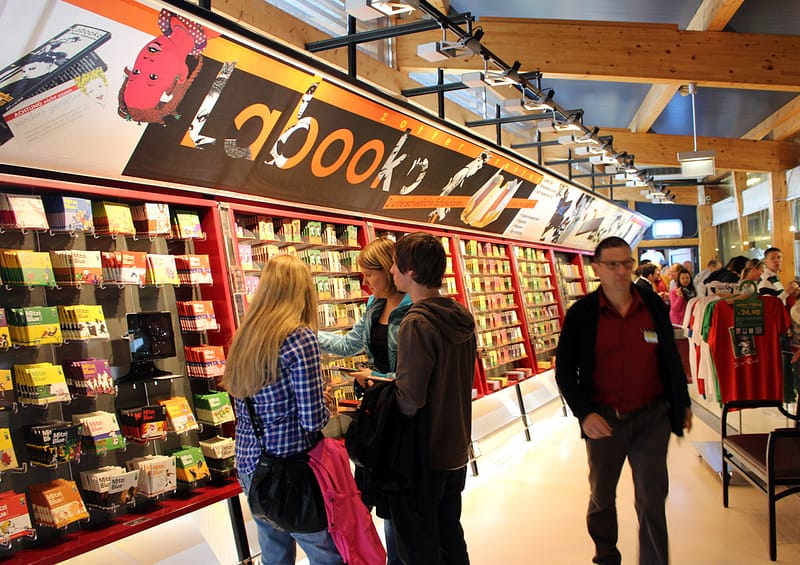 Just about every part of the factory is open for viewing on the tour. All the big machines have big signs, telling you what they are, and an audio commentary is available to guide you through. But if that's not your thing, you'll be pleased to know that there are tasting stations all along the route, offering an unlimited supply of chocolate to try. You certainly won't go hungry on this tour.
We've visited many chocolate factories over the years, but the Zotter chocolate factory is a unique, must-visit attraction for any chocolate lover. Part Willy Wonka, part Disneyland and part educational experience, it's an amazing place to spend a day out. We'll certainly be back!
You can find out more about Zotter on their Cocoa Runners' maker profile page.