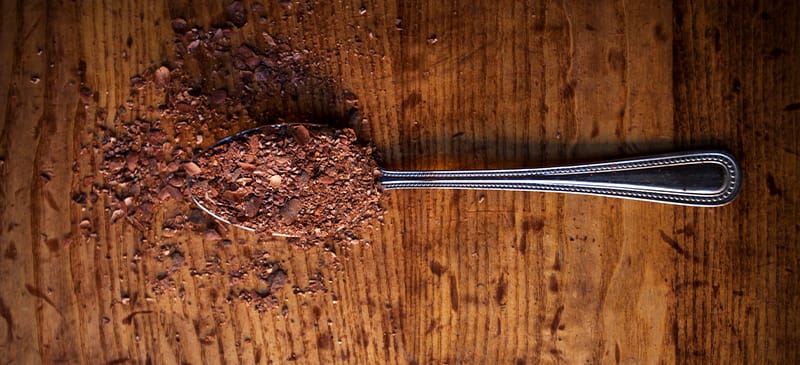 This week over a third of people watching TV (an estimated 6.9m people) tuned into the Great British Bake Off's "Chocolate Week". To put this in context, around one in five Brits eat chocolate every day, over 70% of us eat chocolate at least once a week, and over 15% of households in the UK have cooked or baked with chocolate in the last three months. (And yes, more of us watch people baking than bake ourselves .. but we sort of already knew that?)
Given that many of us are now (unfortunately) heading into lockdown again, we'd like to encourage more people to bake and cook with Craft Chocolate. And to that end, we've three requests:
Please can you fill out this survey so we can understand better your habits, requirements and requests? The survey is pretty similar to a public online survey we just finished (see below for some of the findings). It shouldn't take more than 3 minutes.
Please would you also email us at team@cocoarunners.com if you'd like to be part of our Craft Cooking Chocolate Panel? In return for answering the odd email, we'd like to invite you to sample new products and experiences, plus help us develop new concepts and approaches. In the header of your email, please add "CRAFT CHOCOLATE PANEL".
Please would you consider trying our Craft Cooking Chocolate and Baking Powder the next time you "bake off" (or cook with chocolate)? As a small incentive, once you've completed the above survey, you'll receive a 10% off voucher on all of our current cooking range?
FINDINGS FROM OUR INITIAL PUBLIC SURVEY
Here are some of the findings we've gleaned from the survey. Hopefully some will resonate and raise a smile:
An extraordinary number of us cook with others in the family (as many as those who also cook on their own; nearly 50% in both cases). However very few cook or bake with their partners – it's clearly not considered much of a romantic activity!
People who love chocolate, unsurprisingly, cook with it a lot, citing this as their prime motivation. And this particularly true of you young males under 30.
Age plays a huge role in what people cook – basically youth are into experimenting with brownies and cookies, whereas cakes are the "go to" for the more mature cooks and bakers.
The vast majority (over 85%) of people cooking with chocolate purchase their cooking chocolate from their local supermarkets. Online is very low, in low single digits, and below farm shops, delicatessens, etc. ..so please help us address this! (note: we specifically asked people about their pre-lockdown habits)
At the same time, most people go online for recipes (over 40%), followed by books (26%) and then followed by some distance by TV shows.
The best news for us is that the number one factor people claimed to choose from was "taste", followed by price.
Over 90% of our respondents had baked the "big three" – cakes, brownies, or cookies.
About 40% of our respondents cooked with chocolate buttons or cocoa powder, while 50% reported cooking with full bars.
NEXT STEPS
Any which way, we'd really appreciate your insights and suggestions. So please can you spare 3 minutes to complete the survey (even telling us that you don't (yet?) cook or bake with chocolate is useful to know!) — take the survey here.
And we are really excited to be able to offer Menakao's Professional / Chef grade Cooking Chocolate in family sized packs of Milk (44%), Dark (63%) and 100% (trust us … it really does help the flavour). These come in 230g bags of chocolate "drops" (not huge bars) which makes it easier to break, weigh and melt. One bag is designed for a LARGE tray of brownies or a couple of cakes. And the bags are resealable, recycleable and easy to store. Prices are £6.95 per bag (and 10% less if you use the discount code CRSURV10 for the next 48 hours).
In addition, we are also offering Menakao's roasted nibs and non-alkalised cocoa powder from Kokoa Kamili in similar packaging.
These really will make all your cooking taste better, be better for you and are better for the farmers and the planet — please do try them See below for more details
Above and beyond this, we've already developed a couple of "family" cooking products and Lizzie has more up her sleeve. Plus thanks to Jenny Linford we've a bunch of amazing brownie and cookie recipes (see here). And if you want to know how to make a hot chocolate like a barista pro, please check out Ewelina from Prufrock here.
Here again is the survey link.
Thanks for your support
Spencer, Simon, Lizzie, Harmony and James
PS — A huge thanks to Julian Baggini for his talk on "Craft Chocolate and Babette's Feast" – YouTube video coming soon, and you can still buy the book and bars here
PPS – Please do join us this Thursday for our Next "Craft Chocolate in Conversation" with Isabel Vincent, who will be discussing her most recent book (Dinner with Edward) and her adventures as an investigative journalist while also tasting various chocolate bars that match these adventures.