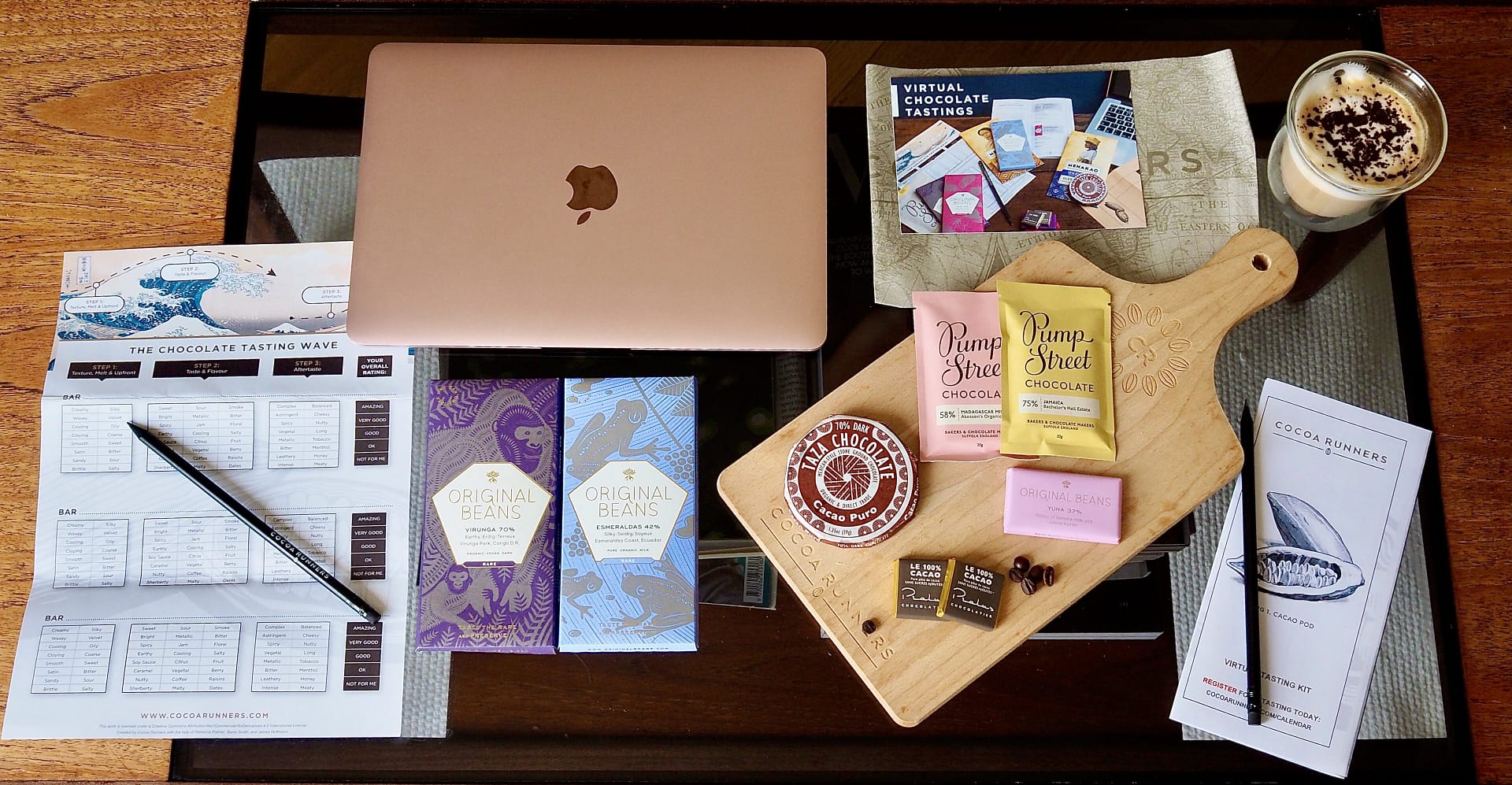 Pencil one of our virtual tasting experiences into your schedule for expert-lead insight into the wonderful world of craft chocolate. With one of our cocoa-experts, you will be guided through the tasting process, enabling you to unlock a world of flavour through savouring some of our favourite bars. Whilst you take a moment to savour our chocolate, we'll talk you through the growing and making processes, so that you learn the stories behind the beans.
And if you'd prefer to learn more about the environmental factors underlying craft chocolate, or about how to fully appreciate the flavour profiles of chocolate, then come to one of our specialised tastings for a deep dive into whatever cocoa-related subject you're most passionate about! 
Click the options below and we will guide you through which tastings to purchase.
Virtual Tastings
Or see below for a selection of tasting experiences to try – all from the comfort of your own home!