Behind every good book and bar is a fantastic story. Below are our favourite books about food (mainly chocolate!), paired with some of the best craft chocolates. These gifts are perfect for those of us obsessed with reading and eating. And if you would like to share your own chocolate (or food) book recommendations, please fill out this form – thank you!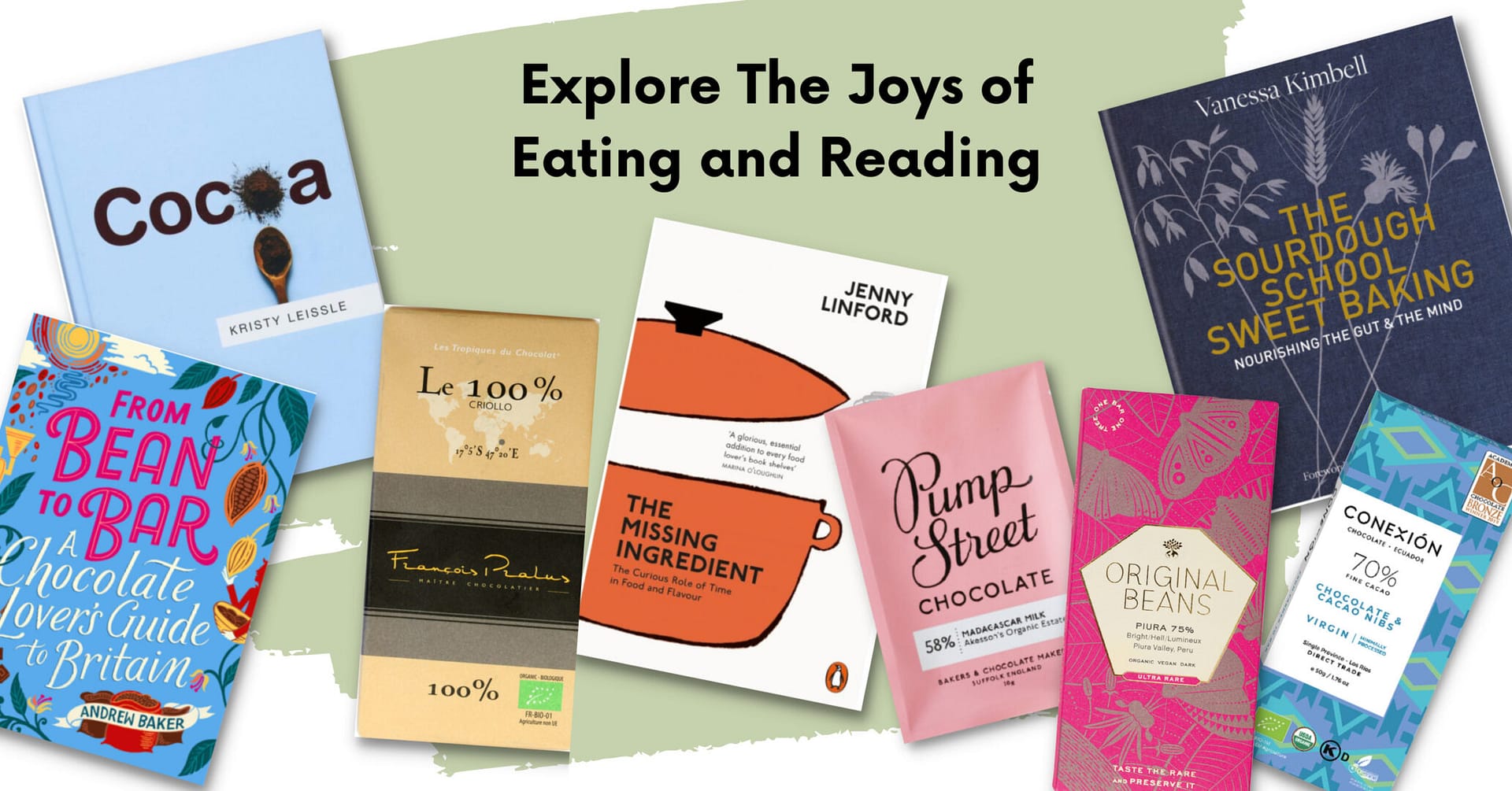 Shop Book Gifts
Below are our specially curated Book and Bar Bundle Gifts, as well as a selection of books on their own.
Join our Craft Chocolate Book Club
The key themes of a story, its setting, the attributes of its characters; all of these present routes for connecting to chocolate. And craft chocolate, with its myriad of flavour and texture dimensions, provides a diverse world within which to make those connections. Join this unique book club, hosted by Kathryn Laverack and Cat Black, to delve deeper into the world of literature and craft chocolate.
View all Book Products