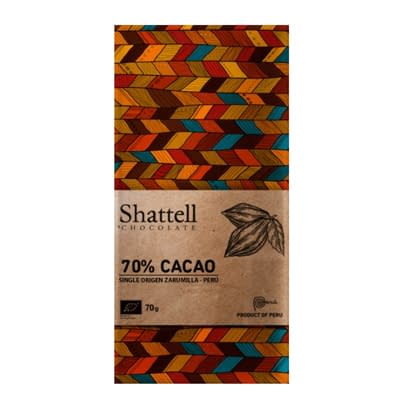 Shattell, Tumbes Zarumilla 70%
£7.95
Out of stock
Description

Made in Lima, Peru using beans from the Tumbes coastal area of North West Peru.

The bar has an earthy aroma and slightly coarse, grainy texture. Hints of malt, with a yeasty edge give way to tropical fruits. Passion fruits, apricots and even a dash of yuzu all come through.

Additional information

Reviews

There are no reviews yet.

Nutritional info coming soon.

Allergens coming soon.

Ingredients coming soon.
You need to be logged in to post a review.
Maker description