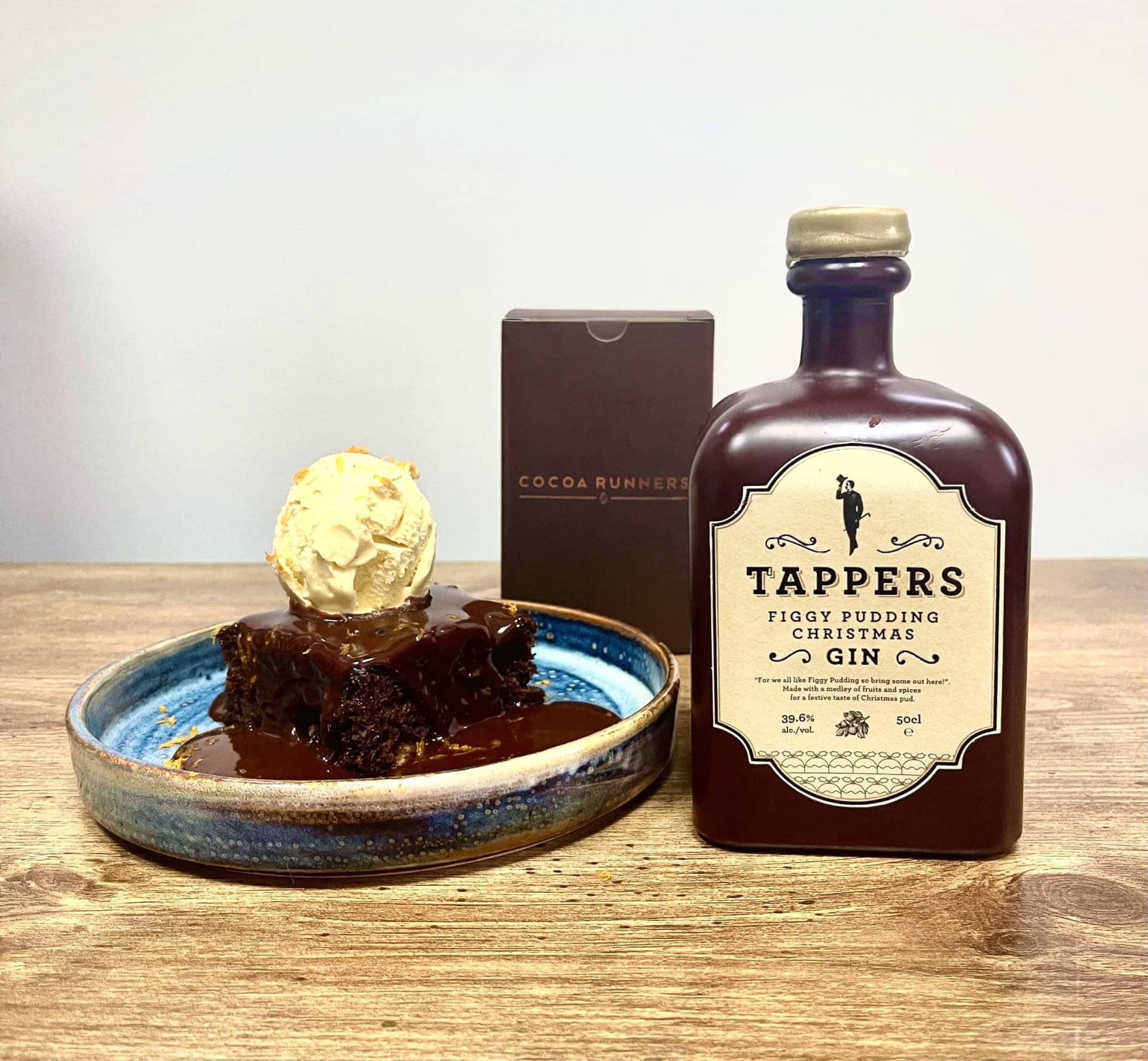 In the modern era, we celebrate the run-up to the Christmas season with delicious advent treats. But when you crack out your chocolate advent calendar, it's worth remembering that advent hasn't always been this way.
In fact, advent has only been a 'thing' since the 5th century, when some monks in France decided to have a period of fasting, to prepare themselves for the joyous Christmas festivities.
So how did advent turn from a solemn time of deprivation to the season of excitement and sugar we know today?
Read on and find out! (Or skip to the bottom to take a look at some of the fantastic craft chocolate advent calendars and other scrumptious advent treats we have on offer…)
History of Advent
For such an important part of the church calendar, advent's origins are weirdly opaque. American bishop J. Neil Alexander encapsulates the mood of historians: it is, he writes, 'impossible to claim with confidence a credible explanation of the origin of Advent'.
Still, tradition holds that advent celebrations began in 5th century France, when Perpetuus, the Bishop of Tours, directed his monks to fast three extra times per week between St Martin's Day (11th November) and Christmas. The idea caught on! First it spread amongst the religious men of France, but soon enough the advent fast was taken up by the secular world: by the ninth century, it appears in the records of Charlemagne's court!
Bishop Perpetuus,
inventor of advent?
Over the years the advent fast developed into a period of real preparation for the coming of Christ at Christmas. The word 'advent' comes from the Latin word adventus, which means 'arrival'. The word was used in the Latin translation of the Biblical New Testament to describe Jesus's second coming. The period of advent became a time both to get ready to celebrate Jesus's first coming to earth (when he was born) and a time for Christians to check in and prepare themselves for God's return and judgement. Ceremonies and rituals were invented to help with this.
Chocolate and Fasting
Gradually, the practice of fasting during advent faded away in Catholic and Protestant Europe, though other traditions, such as specific prayers and advent wreaths, continue into the modern day. In the Orthodox branches of the church, the custom of fasting lives on – although it's worth noting that fasting doesn't always mean eating nothing at all. In the Greek Orthodox church, fasting means abstaining from meat.
So can you eat chocolate while fasting?
People have argued over this important question for centuries. In 1636, Antonio de León Pinelo, a Spanish colonial historian, dedicated a whole book to the subject, titled Whether Chocolate Breaks Ecclesiastical Fast: A Moral Question. (Below is a photo of the frontispiece, republished under creative commons license CC BY-SA 4.0) Pinelo didn't reach a conclusion: opinions were just too divided! The religious order of the Carmelite friars banned chocolate as an immoral luxury that was incompatible with a life of holy poverty. On the other hand, a letter sent in 1683 reveals that Franciscan friars drank chocolate even on fast days!
In 1848, fasting regulations for the Catholic diocese in Baltimore declared that it was 'lawful to drink thin chocolate, made with water, to which a few drops of milk may be added.' In the 21st century, we'd recommend a few squares of craft chocolate as the perfect addition to any fast, religious or otherwise. This is because high-quality dark chocolate can help you feel full, and, unlike mass produced confectionary, craft chocolate is designed for savouring, not scoffing.
But chocolate's main role in modern advent isn't as an acceptable food while fasting: instead, it appears in advent calendars. But who invented those?
The Origins of Advent Calendars
In the 19th century, German Protestants began to mark off the days in the run up to Christmas by burning a candle a bit each day, or by marking walls and doors with a chalk line. The advent calendar as we know it, though, was invented by Gerhard Lang in 1908.
As a child, Lang's mother had helped him count down the days to Christmas by sewing 24 cookies onto the lid of a box. Each day, he was allowed to eat a cookie: when they were all gone, he knew Christmas had arrived! Lang used this childhood memory to create the first commercial advent calendar. The most popular version of the advent calendar which Lang created was a cardboard house with windows and doors, into which sweet treats could be placed. Each window was made of translucent coloured paper, so when candles were placed inside the house glowed in a festive display.
The advent calendar came into danger in World War 2, when the Nazi regime tried to replace 'frivolous' religious traditions with their own ideologies. They changed the name of the season from 'advent' to 'pre-Christmas', and replaced the calendars' Christian imagery with nationalist symbols. Thankfully, the tradition recovered quickly after the war (at least in West Germany): people had missed it! Some of the early postwar calendar makers, such as Sellmar-Verlag, have become hugely successful international businesses, exporting advent calendars all over the world!
During the 1950s various companies experimented with adding chocolates to the advent calendars they sold. Chocolate advent calendars hit influencer gold when US President Eisenhower was photographed opening one with his grandchildren. A new tradition was born. And it's not stopped!
Figgy Pudding: An Ancient Advent Treat
Figgy pudding, or Christmas pudding, is a traditional treat at Christmastime. The Sunday before advent begins is traditionally known as 'stir up Sunday', the day people made their puddings, so they'll be matured and ready in time for Christmas.
Figgy pudding as a concept has a long history in Britain. Desserts made with figs were popular in medieval times. A recipe for 'fygey' is included in The Forme of Cury, a 14th-century recipe book which may have been written by King Richard II's royal cook. It suggests mixing ground almonds with, figs, raisins, ginger, honey and wine, and boiling the resulting pudding. Modern recipes don't tend to actually include figs, but figgy pudding really hasn't changed that much in the past 700 years!
Come the 18th century, the German-born King George I's love of Christmas puddings (or 'Christmas pottage') earned him the nickname 'The Pudding King'. This helped popularise the dish among subjects eager to copycat royalty. And while it isn't true that Oliver Cromwell's 17th-century Puritan government banned figgy pudding, Georgian quakers did respond to their king's love of the rich dish by branding it 'the invention of the scarlet whore of Babylon'!
Nonetheless, historians often credit Charles Dickens' Victorian novel A Christmas Carol with single-handedly popularising the idea of figgy pudding as a Christmas dish.
Since then the British tradition of Christmas pudding has continued to grow. An estimated 25 million of the puds are consumed each year in the UK! And Christmas pudding's ancestor, figgy pudding, remains in the words of the popular Christmas carol 'We Wish you a Merry Christmas', whose verses demand figgy pudding as reward for the carollers.
Last Word: Advent Calendar Curiosities
Advent calendars have moved a long way since their invention in 1908. There are now advent calendars containing everything from gin and whisky to coffee packs, cosmetics, and even sex toys!
Almost every year, there is a new attempt to enter the Guinness Book of Records with an advent calendar. Here are our five favourites!
The world's largest advent calendar was built in 2007 at St. Pancras station in London. It was over 200 feet high and 75 feet wide and built to commemorate the station's refurbishment.
In the same year (2007) Harrods created a Christmas-tree-shaped carved wooden advent calendar which cost over £30,000 to claim a spot for the most expensive advent calendar.
Since then prices have inflated even further: Porsche has a $1m calendar made from brushed aluminium that includes a Porsche Design P'6910 Indicator watch in rose gold, an individually customisable Porsche Design kitchen, and a custom-made motor yacht, also designed by Porsche's studio in Austria. The added extras also include a pair of 18-carat gold sunglasses, a pair of Porsche designed cufflinks, and a pair of super expensive trainers.
In 2012, Lego built the world's largest LEGO Advent Calendar in Covent Garden, London using over 600,000 LEGO bricks in 30 different colours. It took them (and a master Lego builder) over 7 weeks to build.
According to the Guinness Book of Records, Kevin Strahle holds the record for the fastest time to consume a chocolate advent calendar, taking 1 minute 27.84 seconds.
We strongly recommend that you do NOT try to break Kevin's record with any of our craft chocolate advent calendars! They're designed to be savoured, not scoffed!
Below is a selection of treats we do recommend for the advent season. The advent calendars we've included are filled with craft chocolate from some of our finest makers are a real indulgence. Or why not make your own calendar and fill it with delicious truffles from Willie's and Chocolarder? You could even use Mirzam's incredible chocolate-covered dates, bringing the fruity flavours of figgy pudding into advent. We've also included some bars which remind us of the classic Christmas pudding, with flavours of fruit and nut. Alternatively, in the advent spirit of preparing for Christmas, you can browse our full festive collection here!