Once considered a waste product, cacao pulp is finally being recognised as a fantastic by-product of the cocoa bean. This page has everything you need to learn about this wonderful substance, including a range of different recipe ideas, and how to enjoy it yourself. But firstly, what actually is it?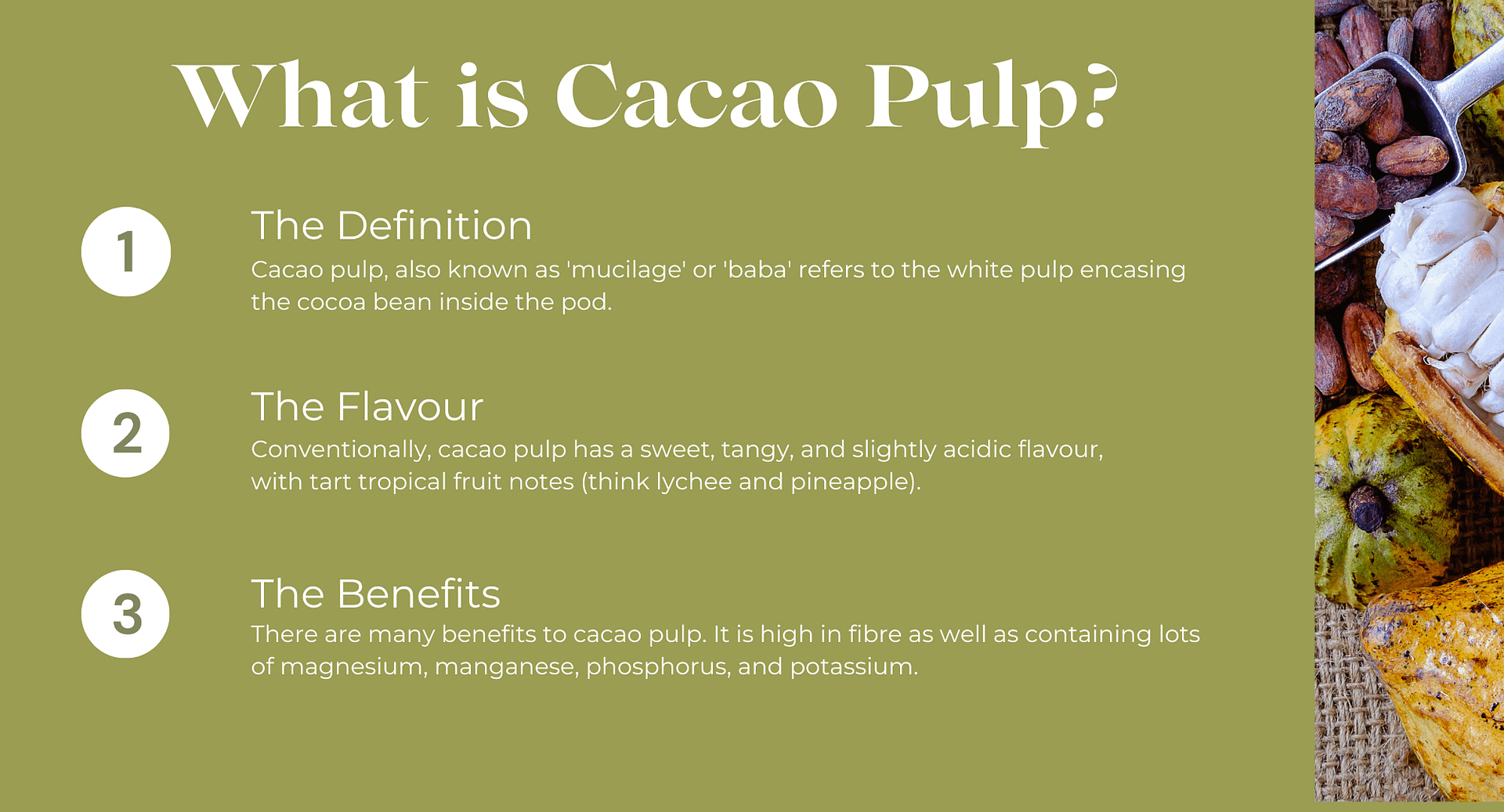 ---
Cacao Pulp Recipes
Below are some of the different products that work well with cacao pulp. Being such a versatile substance, cacao pulp's intense fruity sweetness makes for a great sugar substitute. It also works perfectly on its own as a refreshing drink.
---
Some of our Favourite Cacao Pulp Recipe Inspiration
---
Get Involved
Do you have a fantastic idea for a cacao pulp recipe? Would make a great sugar alternative. Or, maybe you have thought of something completely original! We are running a competition to find the next best cacao pulp recipe and would love for you to get involve. Please fill out the google form HERE with your recipe and you will be in with a chance of winning a year's supply of pulp.
And if you are one of our craft chocolate makers, please get in touch for some free pulp – we're keen for you to have a go at recipe development too and telling us what you've created.
---
Shop Cacao Pulp
Our current range of pulp. Buy the pure pulp itself from our sourcing partner Cacao Latitudes, or enjoy the wonderful taste of Pacha de Cacao's pre-made pulp juice drink.
---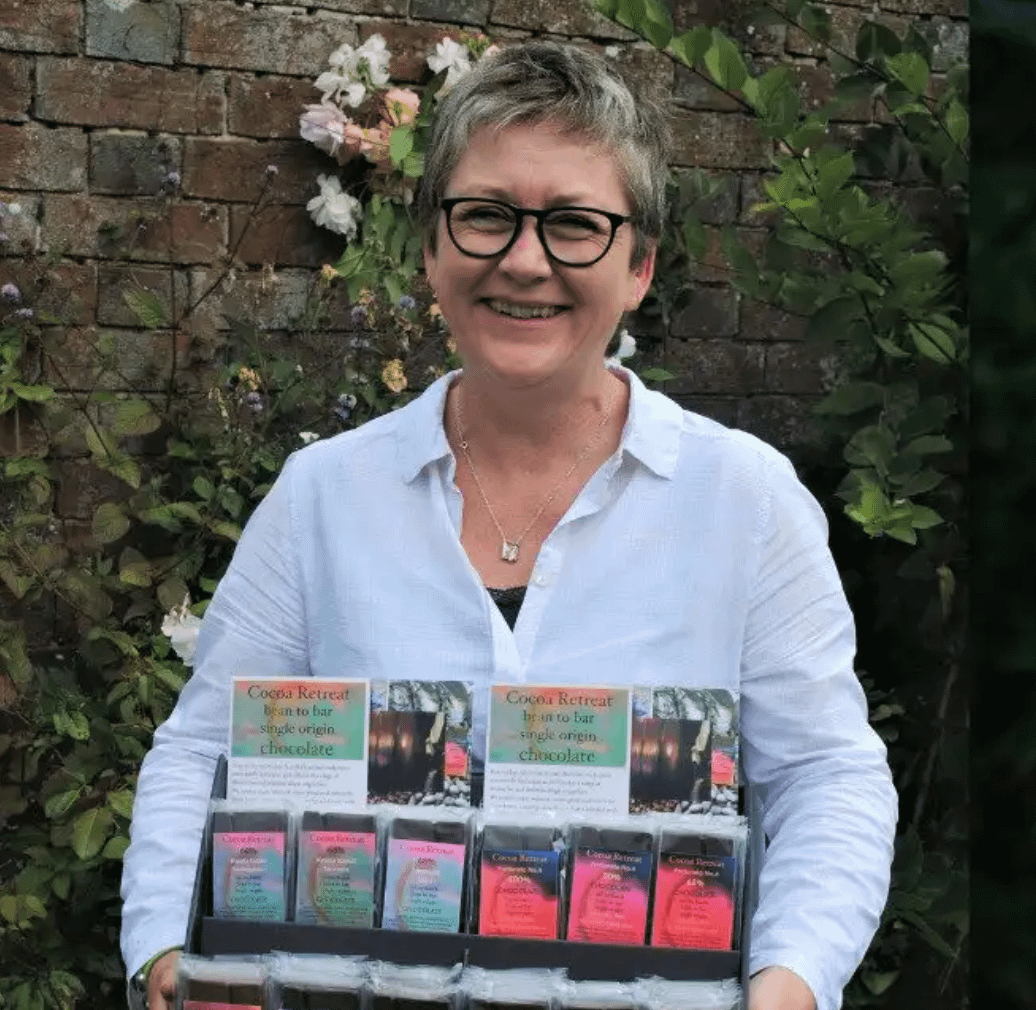 Cacao Pulp Truffles
The wonderful Oenone Thomas from Chocolate Retreat has created some incredible cacao pulp truffles with Cacao Latitude's pulp. They really are extraordinary and the perfect example of how pulp can compliment craft chocolate and work as a balanced and nuanced sweetener. You can buy these truffles HERE.
---
Shop the Cacao Pulp Cocktail Making Set

HERE