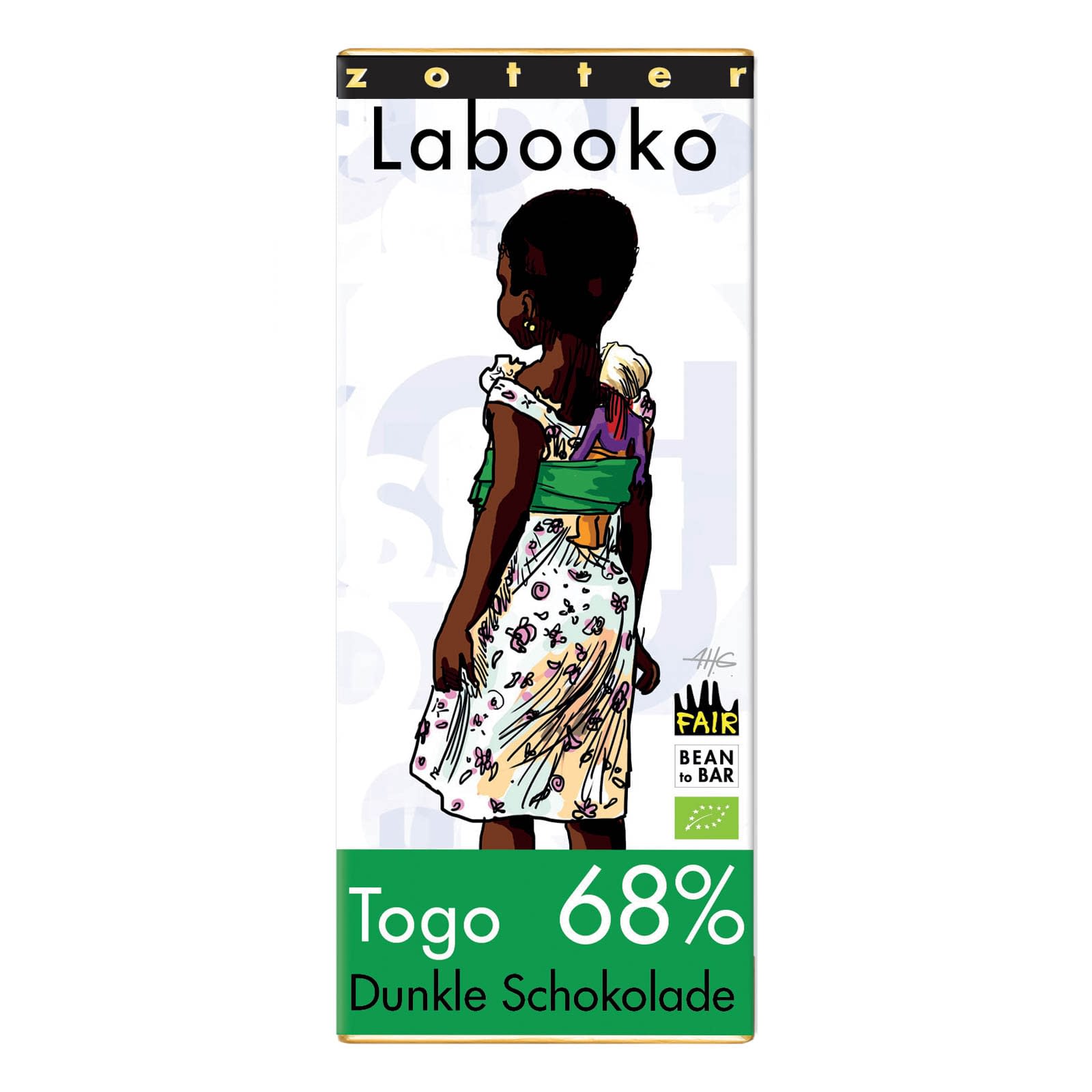 Zotter – Togo 68% Dark Chocolate
£3.95
In stock
Description

A delicious 68% Togo dark chocolate from Joseph Zotter.

A sweet, dark single origin chocolate using the first ever organic and fair trade cocoa from Togo. Gebana supports 1750 small farmers and together they have started the project for fairness and environmental protection. It is a very important initiative and signifies a small revolution, which Zotter is super keen to support.

Zotter has conched his beans for a total of 16 hours to produce a perfectly smooth bar with his characteristically silky melt. The buttery mouthfeel contrasts with the initial sharp notes in the chocolate. The bar has a deep, roasted aroma that builds towards a finish laden with tobacco smoke.

Tasting Notes

A sweet, creamy dark chocolate with distinctive cinnamon notes and a malted finish.

Additional information

| | |
| --- | --- |
| Weight | 70 g |
| Type of Chocolate | |
| Maker | |
| Maker Country | |
| Bean Origin | |

1 review for

Zotter – Togo 68% Dark Chocolate

Sabine R.

April 12, 2021

A creamy but light fruity (cherry and peach) dark chocolate with satisfying rich balanced cocoa flavour that starts a bit smoky/peppery but then mellows. A bit lighter than Bonnat Libanio but at least as satisfying if not more.

Nutritional info coming soon.

Allergens coming soon.

Ingredients coming soon.
You need to be logged in to post a review.
Maker description
Zotter is an Austrian bean to bar maker known for its experimental nature, wacky flavours and ethical approach to chocolate making. Read more about Zotter