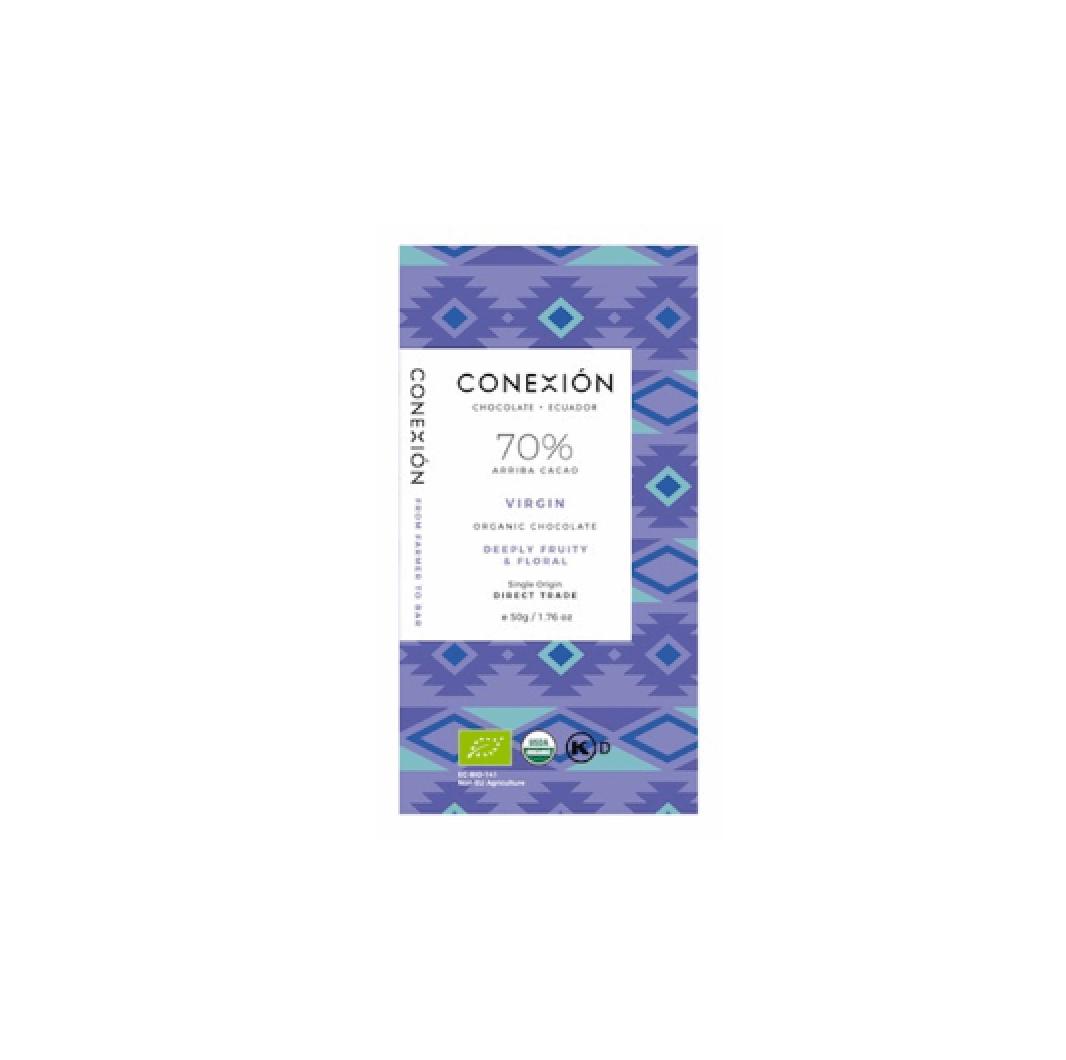 Conexion – Virgin Dark 70% Los Rios, Apovinces
£4.95
In stock
Description

About Conexion:

Conexión Chocolate produce chocolate made exclusively from Ecuador's emblematic fine of flavor "Arriba Nacional" Cacao Beans. This bar is harvested from beans by small farmers in the Los Rios province of Ecuador from the Apovinces co-op.  The beans from the Apovinces Co-Op have been designated as "Heirloom Cacao" by the HCP (Heirloom Cacao Project) to encourage the preservation of the rare and old varieties of Arriba Nacional Cacao.

This bar achieved a Silver at the Academy of Chocolate Awards 2017.

Tasting Notes:

This bar is rich with woody, floral, nutty, herb, and caramelized notes. The creamy caramel leaves you wanting more.

Additional information

| | |
| --- | --- |
| Weight | 50 g |
| Type of Chocolate | |
| Maker | |
| Maker Country | |
| Bean Origin | |
| Icons | |
| Cocoa Percentage | |

1 review for

Conexion – Virgin Dark 70% Los Rios, Apovinces

Nick B.

April 18, 2017

This is a superb example of bean to bar chocolate. Wonderfully creamy, melt-in-the-mouth texture, and a bottomless depth of rich flavour, finishing off with a moreish flourish. Highly recommended.

Nutritional info coming soon.

Allergens coming soon.

Ingredients coming soon.
You need to be logged in to post a review.