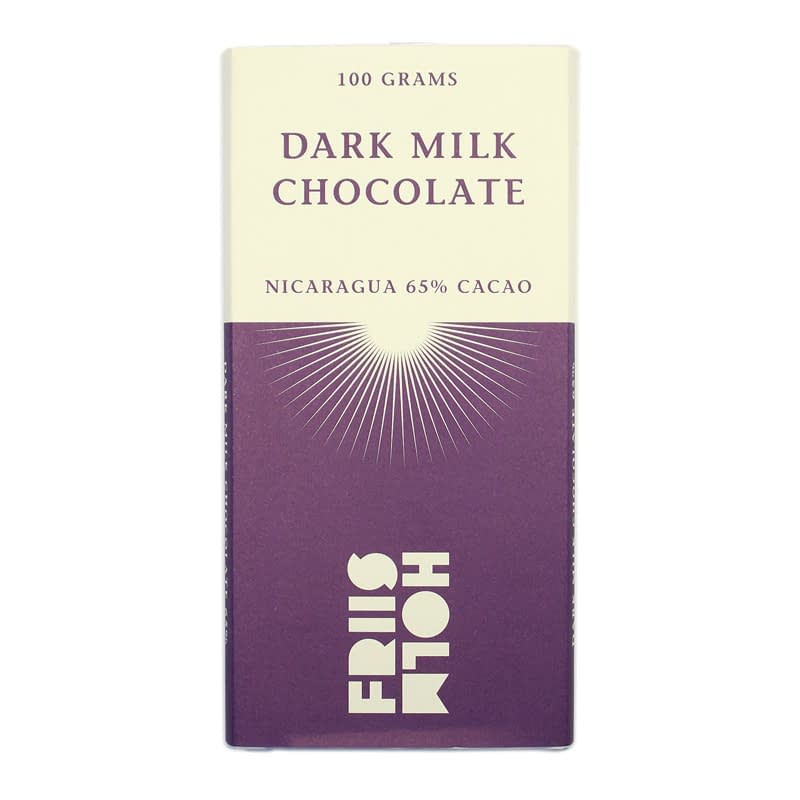 Friis Holm Nicaragua 65% Dark Milk
£12.95
In stock
Description

Mikkel Friis Holm is an award winning Danish chocolate maker who sources his beans from Honduras and Nicaragua. He's particularly known for his attention to detail and for experimenting with subtle variations in the chocolate making process. For example, you'll also find a 55% version of this dark milk bar.

This 65% bar contains more cocoa than many dark chocolates, and has an ultra-smooth texture and a rich, chocolatey flavour with subtle hints of fruit and spice.

Additional information

| | |
| --- | --- |
| Weight | 100 g |
| Type of Chocolate | |
| Maker | |
| Maker Country | |
| Cocoa Percentage | |
| Bean Origin | |
| Ingredients | |

3 reviews for

Friis Holm Nicaragua 65% Dark Milk

Ben S.

February 27, 2021

Almost as good as the 50% milk made with the same beans

Erdenechimeg M.

April 12, 2015

Didn't really seem to melt properly in the mouth, and not a strong enough chocolate taste for us despite the 65% rating.

Henrik O.

January 24, 2014

Yummy. I was surprised by this one. If I didn't know that it was 65% cacao, I would have guessed that it was a milk chocolate. Nonetheless I loved it. Creamy and elegant with a great concentration.

Nutritional info coming soon.

Allergens coming soon.

Ingredients coming soon.
You need to be logged in to post a review.