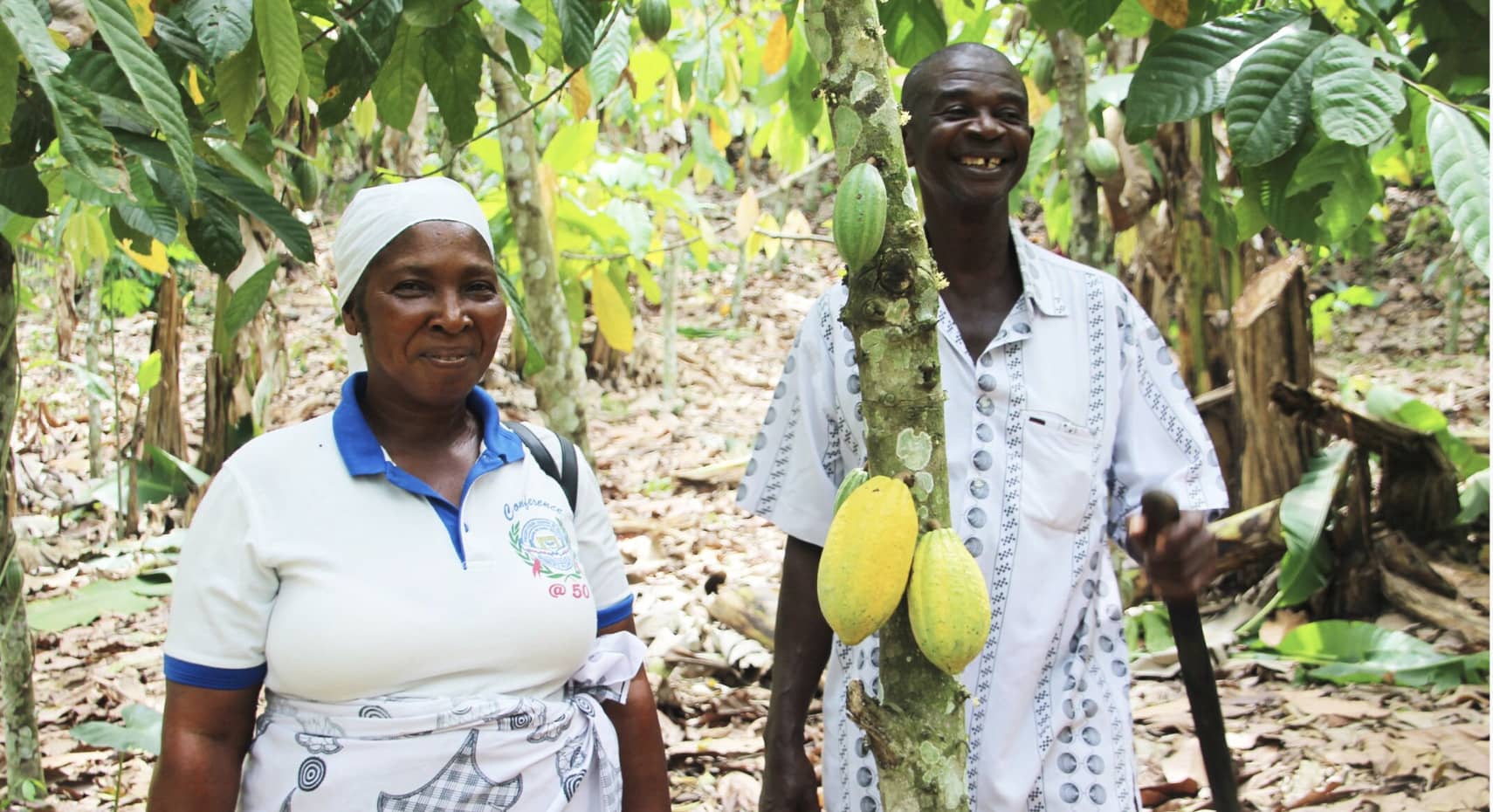 Location: Suhum, Ghana
Varietal: Amelonado and Trinitario
Flavour notes: Dried cherry, peanut butter, brownie, fudge, toffee, dried fruit (depending upon harvest and roast/ conch)
Description
Registered in 2010, the ABOCFA cooperative initially began with fewer than 300 smallholder farmers, who saw the benefits of setting up their own cooperative in the small town of Suhum, sat within the eastern region of Ghana. As the only Organic Fairtrade Certified Cocoa Operative operating in Ghana, obtaining their Organic and Fairtrade certifications in 2009 and 2011 respectively, this indepedent farmer-based organisation has become a leading supplier of quality Organic and Fairtrade beans. ABOCFA now sell to big-shot partners including Uncommon Cacao, TCHO and Tony's Chocolonely. Through the sale of Organic and Fairtrade cocoa beans, the cooperative aims to equip all members with productivity and management skills that transform their livelihoods, as well as generating additional income from cocoa premiums and other sustainable sources. Today, the cooperative continues to grow and expand, counting 1063 small-scale farmers amongst its membership, 274 of which are women.
Harvest Times: September – April
Harvest Volumes: 1019 mt
Number of Farmers: 1063
Hectares Farmed: 1,514.55
Farming Notes: Cocoa trees are intercropped with palm trees, plantains, coconut and cassava plants in the low elevation plains of Southeast Ghana.
Fermentation and Drying Notes: ABOCFA's beans differ from most specialty cacao origins, in that they are not able to be centrally fermented in one location. The Ghana Cocoa Board (COCOBOD) does not permit the sale or purchase of wet cacao, so small-holder farmers must ferment their own cacao and sell it dried. ABOCFA has invested a lot of energy into teaching farmers best practices in heap fermentation and raised bed drying, resulting in cacao of superior quality compared to other Ghanian cacao. The cacao is fermented in heaps, and dried in thin layers under the direct sun on raised bamboo mats.