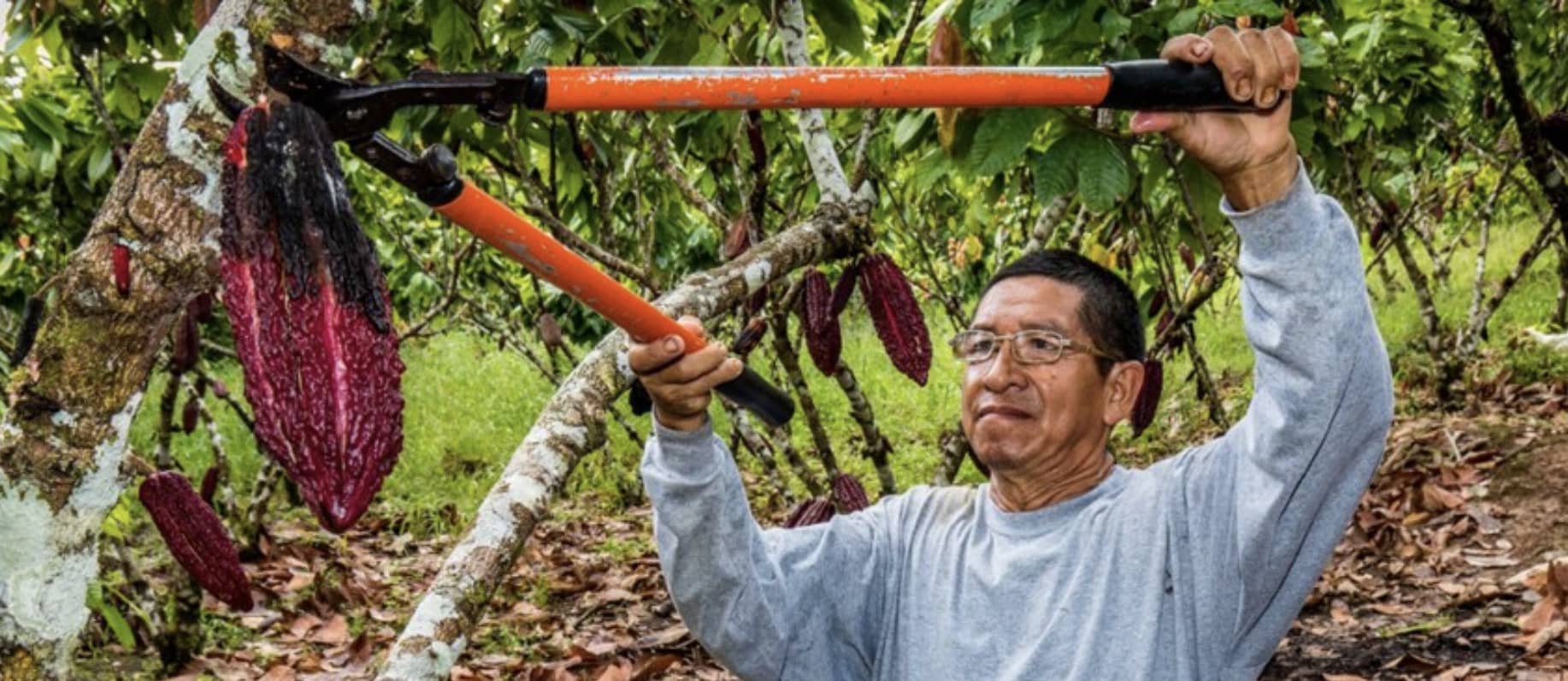 Location: La Pareja and Loma Larga, villages at the foothills of the protected dry forest of Dotor, Andanjo, Piurra Valley, Peru.
Varietal: Piura Blanco
Flavour notes: Cherry, citrus, raspberry and pecan.
Description
The Norandino cooperative was established to help smallholder families move towards sustainable and diverse cacao-agroforestry systems. Established in 2005, they now have 4,961 members and counting, in a shared mission to adapt chocolate production to help combat climate change.  This region produces a rare variety of cacao bean, Piura Blanco, which has been meticulously selected and replanted over the past decades, pushing this special strain of cacao away from near-extinction. The Piura Cacao belongs to the 'Nacional' cacao genetic group, considered to be one of the oldest cacao varieties on the planet, cultivated and consumed in the region where the Peruvian and Ecuadorian boarders meet for over 5,000 years.
Norandino's main aim is climate change adaption. To help achieve this goal over 250,000 cacao, shade and timber trees have been planted. Through a system of farming education, smallholders are taught sustainable production processes, resulting in diverse cacao-agroforestry systems. Norandino's work not only benefits the environment, but the small holders too, their development has seen local families net income triple.
Harvest times: April – July
Harvest volume: 50 tonnes
Number of farmers: 102
Hectares farmed: 94
Farming notes: The forest in
Fermentation and drying notes: The beans are fermented at a central post-harvest unit, allowing for experienced technicians to carefully regulate the climatic conditions. The fermentation process is carried out over a 3 to 5 day period where the beans are kept in bags and placed on bamboo mats. The beans are then sun dried in constant rotation for 5 to 8 days. The beans are taken to be checked by fermentation and drying quality control. Finally, they are given flavour analysis just outside the Mache Chindul Reserve.