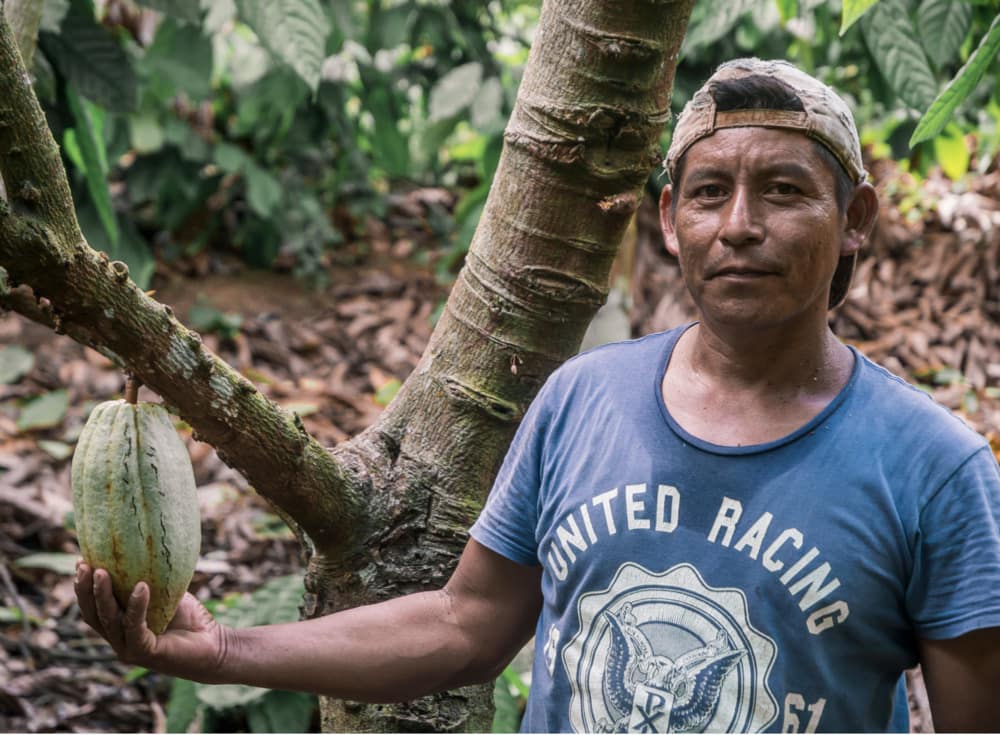 Location: The Toledo District of Belize.
Varietal: Predominantly Amelonado-dominant hybrids, but also Upper Amazon Forastero hybrids.
Flavour Notes: Honey, pineapple, raisin, tobacco, and fudge.
Description
In 2010, U.S. chocolate makers Alex Whitmore and Jeff Pzena were visiting Belize in search for high-quality fine flavour cacao. Local Belize farmers are no stranger to cacao, with cacao use tracing back to Mayan civilisation ceremonies and rituals in Q'eqchi' and Mopan communities. The pair discovered a large number of indigenous Maya smallholder cacao farmers who were producing outstanding cacao, but had poor market access to sell their produce. As Alex (the founder of Taza Chocolate) had extensive knowledge in cocoa sourcing and centralized cocoa fermentation and drying, and Jeff had years of experience in local Belizean businesses, the two established a partnership and created Maya Mountain Cacao. Maya Mountain Cacao sought to introduce a cacao processing and exporting operation that would not only improve market access for the farmers, but to also provide a supply of premium, organic cacao from Belize. However, as both Alex and Jeff were also running their own full-time businesses in the U.S., they knew they couldn't grow and run this operation on their own.

Coincidentally, Emily Stone, a young activist from Boston, MA, who was working in the Taza Chocolate factory after becoming frustrated by corporate overreliance on low-impact certifications, decided to move to Belize to help launch and grow Maya Mountain. During her first week, Emily met Gabriel Pop, a young Maya cacao farmer who had big aspirations for the local cacao farming industry. With the help of investments from Alex, Taza Chocolates and Emily, alongside the hard work of Gabriel, Emily and their team in Belize, Maya Mountain Cacao has become the largest cacao exporter in Belize and is recognised as a model for evolving the specialty cocoa sector. In 2019, Maya Mountain Cacao was awarded a Cocoa of Excellence Award, placing it within the Top 20 cocoas across the globe. Today, Maya Mountain Cacao sources cacao from approximately 400 smallholder farmers and dries all cacao at a processing facility built in 2016 – for Maya farmers, this not only provides market stability and convenience, but also guarantees a reliable price for their produce.
Harvest times: January – June (secondary harvest November – December)
Harvest volume: 150
Number of Farmers: 420
Hectares farmed: 456
Farming notes: From the sloping foothills to the lowlands of the Maya Mountains. The cacao is grown using agroforestry to maintain biodiversity.
Fermentation and drying notes: Upon reception, the 100% Belizean Maya team measure the sugar levels of the wet cacao, with the temperature of the beans and atmospheric conditions also being tracked carefully to ensure quality cacao and flavour consistency. The exact fermentation protocol for different flavour profiles differs depending on the time of year and harvest, but the beans are typically fermented for approximately 4 days before cut tests begin. After fermentation, the beans are slow dried at a post-harvest processing facility under greenhouse decks for the first three days, before being transferred onto rolling drawers and patios in the direct sun until the moisture content for the beans dips under 7%.