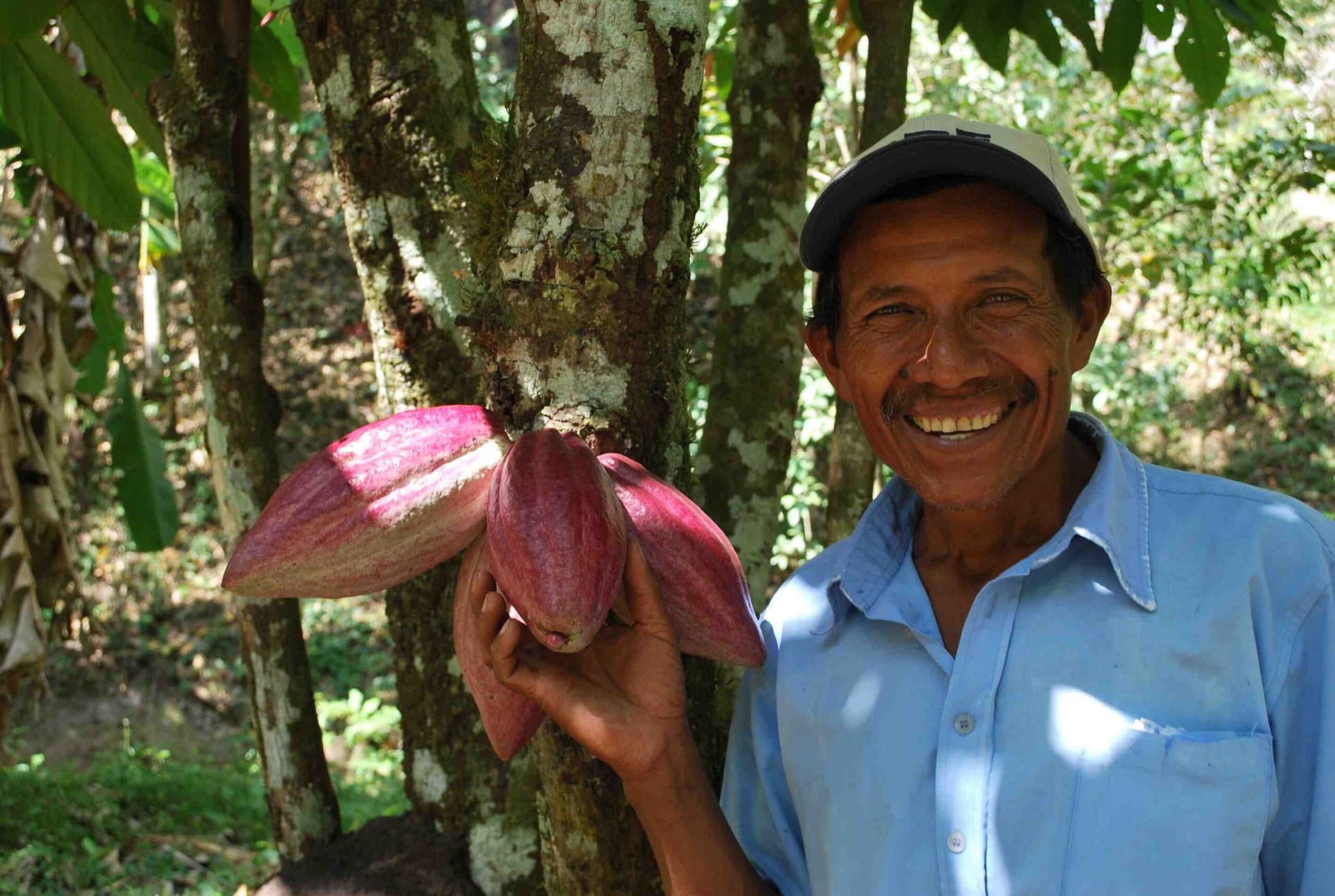 Location: Nicaragua.
Varietal: Chuno, Rugoso, Nicalizo, Tenor, O'Payo, Tuma, Johe, Barba, Medalla, Nugu.
Flavour notes:
Chuno: Citric, nutty, spicy, olive, complex
Rugoso: Tannic, sweet, plum, brandy, strawberry
Nicalizo: Grapes, raisins, cocoa, smooth, woody
Tenor: Red wine, wood, orange, floral, sparkling
O'Payo: Tannic, kiwi, coffee, pineapple, passion-fruit
Tuma: Chocolate, soft, balanced
Johe: Cocoa, nutty, herbal, green-apple, tea
Barba: Spicy, pepper, tannic, cinnamon, smoky
Medalla: Spicy, dry fruit, molasses, oat
Nugu: Roses, jasmine, herbal, vanilla, yogurt
Description
After starting out in beekeeping in 2007, Ingemann moved into Nicaragua's cocoa sector in 2013. The establishment of Ingemann was supported by the Danish government's Danida B2B programme, which had the aim of tackling poverty in developing countries through promoting their economic growth and social development. Danida B2B encouraged and supported (financially and with advice) long-term partnerships between Danish companies and companies in developing countries.
The Ingemann model is to pay producers a premium price. This encourages them to cultivate fine cocoa as opposed to more productive trees of a lower quality. Though Ingemann purchases all cocoa as wet-mass, they actually pay producers per kilogram of dried cocoa. The price is the NY stock exchange plus an additional 25%, which is up there with the highest prices paid to cocoa producers in the world.
Ingemann also offers free programs to their producers to boost their long-term prospects. One of these is called Academia de cacao, a technical training program which imparts agricultural expertise and teaches farmers how best to manage their trees. Another is Profe, a business program which encourages farmers to develop future plans, inventories and registers of costs and income.
Harvest times: Coming soon.
Harvest volumes: Coming soon.
Number of farmers: 1000
Hectares farmed: Coming soon.
Farming notes: Beans are grown across Nicaragua and then purchased at farm gate, before being taken to Ingemann's central facility for fermentation and drying. This allows farmers to concentrate their energies on managing their plantation and the maintaining the quality of their trees.
Fermentation and drying notes: Upon collection from the farm, each batch of wet mass has its PH, brix (total soluble solids content) and temperature measured, before being placed in fermentation boxes. The fermentation process continues at Ingemann's central processing facility, where the wet mass is placed in a cascade for (usually) a minimum of 4 days and a maximum of 6. This stage is absolutely crucial for flavour development. After this stage the cacao is dried.