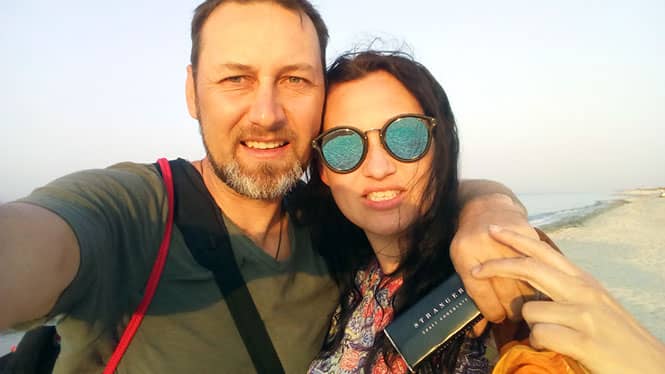 About Stranger
Born from a true passion to transform the Ukrainian chocolate industry, Stranger Chocolate was founded in late 2016 by designers Ruslan and Tetyana. Their mission: for people to enjoy the unique flavours of cocoa beans from around the world, without the use of slave or child labour through the cultivating process.
Although Stranger has already racked up two Silver Awards and two Bronze Awards in the International Chocolate Awards 2021-22, what really makes them stand out is their sheer strength and endurance – Ruslan and Tetyana are still making chocolate in Ukraine with the help of their children, Anya and Matvii, despite the war knocking on their front doorstep.
How they became makers…
Ruslan and Tetyana's journey to becoming Ukrainian chocolate makers began in late 2016, when their daughter, Anya, needed help with a university project to improve the product packaging of a chocolate bar. Having flourished in the design industry for 15 years, the pair transformed the wrapping of Ukrainian chocolate successfully – so successfully, in fact, that the university refused to accept the work as Anya's own.
Despite this mishap, Ruslan and Tetyana began to question the price of Ukrainian chocolate – why was everything around them getting more expensive, and yet chocolate, which has such expensive raw materials, was so cheap? After a quick online search, the pair discovered that the composition of the chocolate was far different to what they had imagined; the bars themselves didn't have much cocoa in them at all. Feeling inspired, Ruslan and Tetyana decided to try making their own chocolate products, the first of which used grated cocoa and honey. Although almost everybody that tried it thought the chocolate was delicious, the heavy criticism of a single acquaintance was enough to spark a new determination – to source their own cocoa beans and grind them themselves.
After attaining their first grinder with financial help from their wider family, Ruslan and Tetyana's love for chocolate only grew as the quality of the products they were making improved. Today, their daughter Anya helps with the design aspect of the company, while their seven-year-old son, Matvii, is the personal taster of the family.
Stranger's Sourcing
As far as sourcing goes, Stranger's beans are sourced from fully transparent and ethically motivated supply chains, including Uncommon Cocoa Europe, Silva Cacao, Crafting Markets.
Stranger Chocolate In The Chocolate Library