About Pump Street
After mastering the production of naturally-leavened bread, father-and-daughter duo Chris and Joanna Brennan decided to venture into the wonderful world of bean-to-bar chocolate. The production process for chocolate bars at Pump Street Bakery has an almost forensic attention to detail. Chris and Joanna micromanage the process in order to bring out the specific flavours of each particular bean without letting its origin characteristics overpower the overall taste. They also bridge the gap between their two products (chocolate and bread) in the most incredible way – their 66% Ecuadorian dark chocolate contains sea salt and their own sourdough bread crumbs, which gives the bar a distinct crunch and intriguing flavour.
Despite the fact that Pump Street itself has grown and developed over the years, the same principles that guided their growth from day one continue to do so now. Pump Street prioritise supporting their cocoa farmers through a transparent, ethical, and sustainable supply chain, as well as striving to be environmentally conscious with their plastic-free compostable packaging.
How they became makers…
After a career at IBM, international jet-setter Chris briefly retired before deciding to pioneer the making of sourdough and other breads in his idyllic countryside bakery in Orford, Suffolk. His insatiable drive to invent unquenched, though, Chris decided to begin crafting award-winning chocolate, along with his daughter Joanna, in their bakery – today, Pump Street Chocolate has fully taken over the bakery shop, café and café kitchen, while the bread is baked just a few hundred yards outside the village at Richmond Old Dairy in Gedgrave. 
Pump Street's Sourcing
Chris and Joanna recognise that the quality of the bar depends on the provenance of the beans that makes it. This is why they spend up to two years sourcing the cocoa beans for their bars from family farms and cooperatives around the world. At the moment, the Pump Street team source their cocoa from Patanemo Village, Venezuela, Hacienda Guantupi, Ecuador and Ambanja, Madagascar and mainly through small companies that work directly with farming families to ensure that harvesting, fermenting and drying practices are met.   The beans are then roasted, winnowed, ground and conched in their bakery.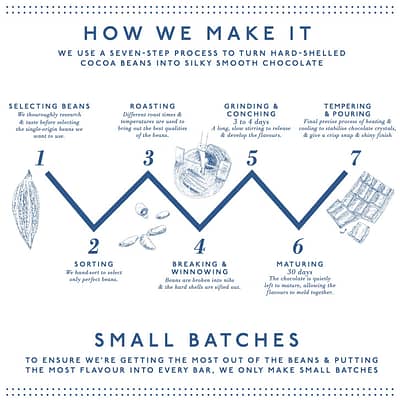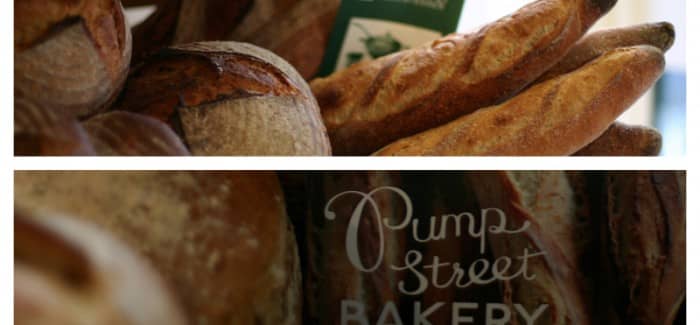 Pump Street Chocolate In The Chocolate Library